WEARINGIRISH showcases top designers/brands from Ireland.
In this series, meet the designers and hear their stories. Here Margaret chats with Chupi Sweetman of Chupi.
Visit chupi.com for more!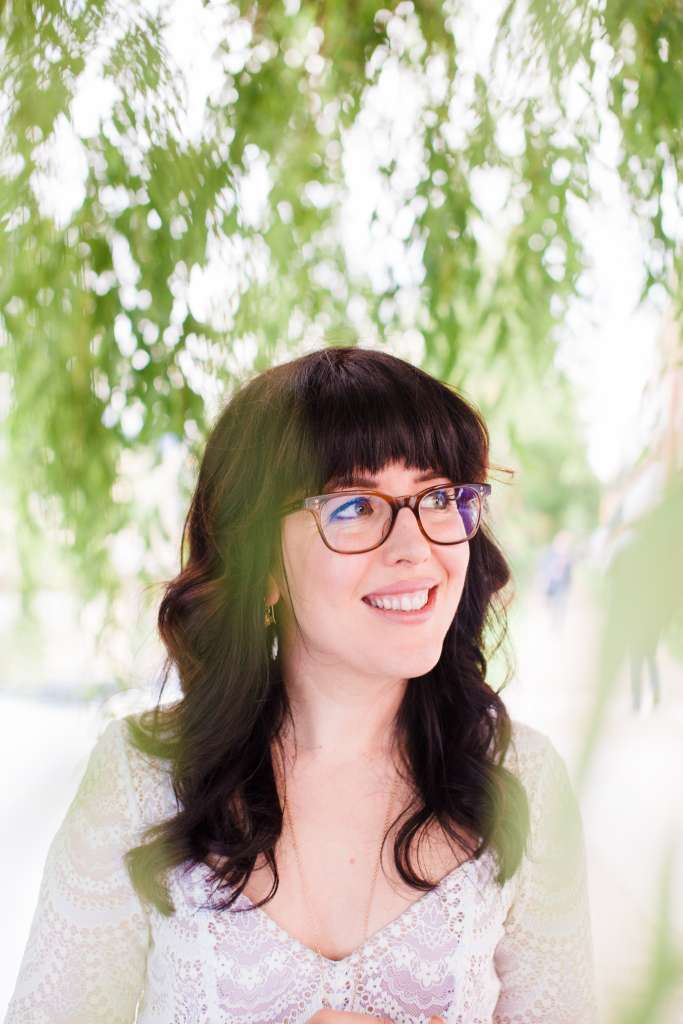 TELL US ABOUT YOUR BACKGROUND.
I was born in the Wicklow Mountains, a region known as the garden of Ireland. Growing up surrounded by so much beauty made me truly appreciate how magical Ireland is.
At 21, I was scouted by Topshop from my first year in college as the youngest designer to ever work for the company. After a six-year career in fast-fashion, I wanted to create something that lasted forever and celebrated Ireland's incredible design heritage, and so in April 2013 Chupi, the brand was born.
WHAT WAS THE MOST DEFINING MOMENT OF YOUR CAREER?
When I started everyone told me I was crazy, that it was impossible to create beautiful jewellery in Ireland and sell it online. Last year we made 24,000 pieces of gold & diamond jewellery in Ireland, sent 9,000 of those around the world and employed 47 people to do it. I can't imagine a prouder feeling.
WHAT'S YOUR AMBITION FOR YOUR BRAND? 
We aspire to be a destination brand that people travel to Ireland for.
HOW YOU WOULD DEFINE THE HEART AND SOUL OF YOUR BRAND?
The heart and soul of the Chupi brand can be found in the jewellery itself: from our ring bands cast from real hawthorn twigs to our hand-stamped pieces, so much love and care have gone into each piece we produce.
WHERE DOES YOUR BRAND NAME COME FROM? 
Our brand name comes from our founder and CEO's name, Chupi Sweetman.
WHO IS YOUR DREAM MUSE? WHY? 
Emma Watson. A champion for beautiful things made with love.
YOUR DREAM COLLABORATION?  
I'm afraid I don't have one yet!
WHAT INSPIRES YOU ABOUT THE WEARINGIRISH MOVEMENT?
I adore everything the WearingIrish movement stands for. Ireland has an incredible wealth of creative talent and craftsmanship and is known for its rich design heritage. We are incredibly proud to say that our jewellery is made in Ireland and loved everywhere.
WHY DO YOU WANT TO WEAR IRISH?
We started our business in Ireland to celebrate the incredible creativity in Ireland; there is abundant talent here, so Wearing Irish is not only celebrating Ireland but wearing some of the most beautiful pieces too.
TAKE US THROUGH YOUR CREATIVE PROCESS. 
I start every collection with a story and sketch. From there, I think about who will wear the piece and what moment it will mark. Sometimes it flows like crazy, and sometimes I sit staring at a blank page. Either way, I find myself—the best, happiest, most challenged and interested version of me.
HOW DOES A SENSE OF PLACE INFORM YOUR CREATIVE PROCESS— SPECIFICALLY IRELAND? 
My love for wild and natural things serves as the inspiration behind my designs; I'm so inspired by the imperfect natural beauty of feathers, twigs, and leaves. In the early days, the beauty and strength of swans served as my main inspiration. However, the perfect pieces don't always present themselves straight away. I collected hundreds of swan feathers before I found the perfect one! Every one of our pieces is made with love, made responsibly, made socially and ethically; that in itself is unique.
WHAT DOES BEING IRISH MEAN TO YOU AND IN WHAT WAY HAS IT INFLUENCED YOUR CREATIONS? 
I'm inspired by growing up in Ireland: the wild landscape, the stories we tell about everything and the incredible warmth and love of our people. It's easy to be cynical but Ireland is filled with kindness and people who genuinely care; it's what everyone who comes to visit says, and we should fight like hell to hold onto that magic.
MOST COVETED ITEM IN YOUR COLLECTION?
The most coveted item in our collection would have to be the You Me and Magic Grey Diamond Ring. The band is cast in 14k gold from a beautiful hawthorn twig found in the woods of Ireland. Grey diamonds are a little piece of magic, and each one is entirely unique. When you wear a Grey Diamond, you truly have a one in a million gemstone.
THREE THINGS YOU CAN'T LIVE WITHOUT?
My engagement ring, my sketchbook and my husband, Brian!
YOUR GO-TO STYLING TRICK? 
Style is about joy so wear things that make you happy.
TELL US ONE THING ABOUT YOURSELF THAT PEOPLE SHOULD KNOW THAT I DIDN'T ASK. 
My favourite place is in the middle of the mountains. When I'm there, I feel so free and always return ready to change the world.