WEARINGIRISH showcases top designers/brands from Ireland.
In this series, meet the designers and hear their stories. Here Margaret chats with Máirín Ní Bheacháin of Mise Collars.
Visit misecollars.com for more!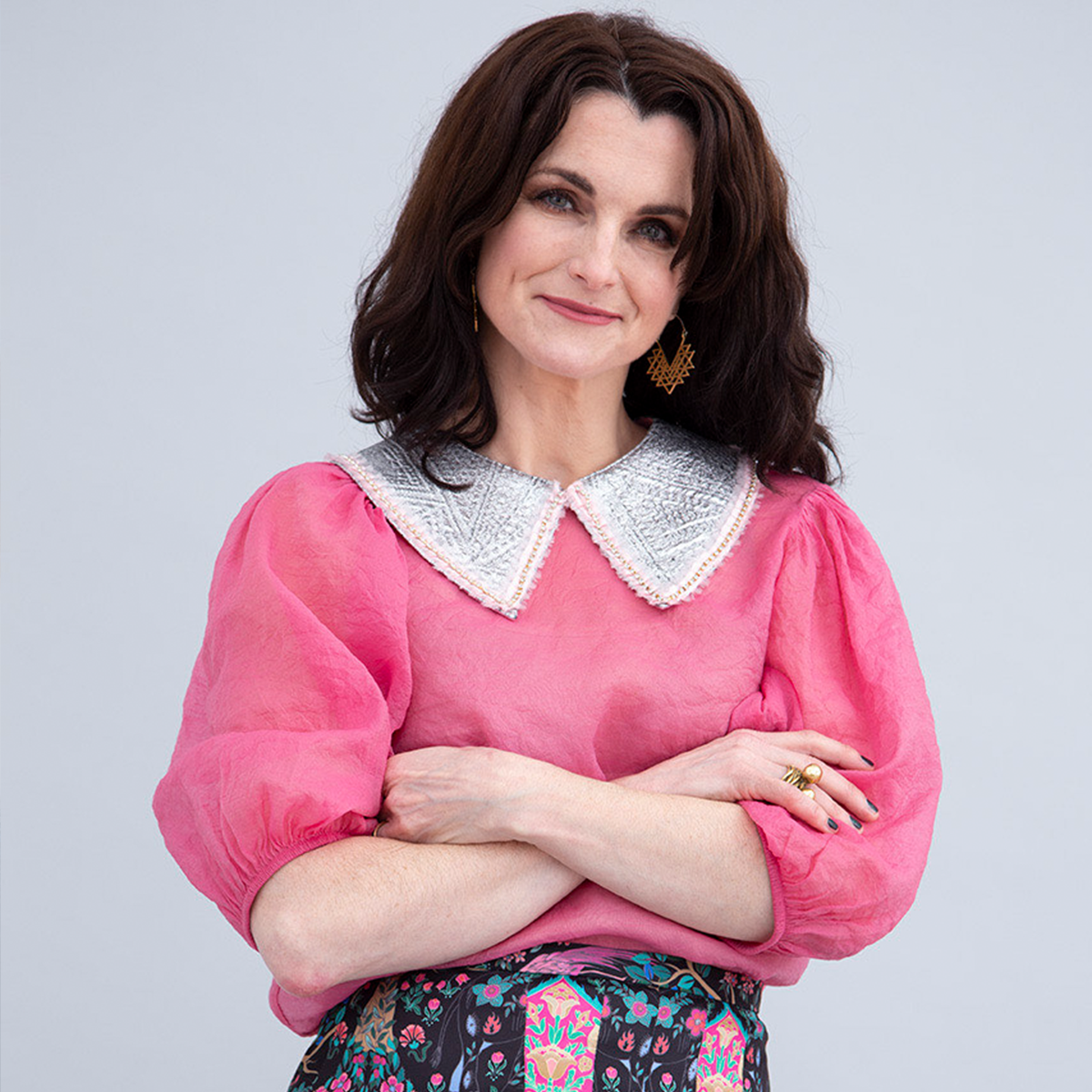 TELL US ABOUT YOUR BACKGROUND.
I'm a Dublin-born girl and love this city. I attended Trinity College and loved browsing the shops and frequenting the cafés as a student—and still do!
I have always been a lover of fashion, style and color. Both of my parents love to travel, and as a result, we spent many holidays in Europe; I later traveled to Canada, America, Central America and Vietnam. Traveling is always so inspiring in terms of colors, people, traditions and people.
As a personal stylist, I work with men and women on developing their sense of style. For me, styling is about having fun and taking charge of how you present yourself to the world.
I love to accessorize, and in November 2020, during Covid, I began to think of ways to bring style and color to the screen, and Mise Collars was born!
WHAT WAS THE MOST DEFINING MOMENT OF YOUR CAREER?
Waking up on a Saturday morning, drinking a cup of coffee and seeing Mise Collars featured in the Irish Times Weekend Magazine in a piece by Deirdre McQuillan. 
YOUR DREAM COLLABORATION?
I would love to make a bespoke Mise Collar for Roisin Murphy.

WHAT INSPIRES YOU ABOUT THE WEARING IRISH MOVEMENT?
The WearingIrish movement is a brilliant concept. I love the idea that I can put one of my collars in the post, and within a few days, it will find a new home somewhere in the world.

WHO DO YOU WANT TO WEAR IRISH?
Anyone anywhere in the world who loves style and color.
WHAT DOES BEING IRISH MEAN TO YOU AND IN WHAT WAY HAS IT INFLUENCED YOUR CREATIONS?
Growing up, my dad spoke Irish to us, and we attended an all-Irish speaking school. Even my mum, who was born in Belfast and emigrated to Canada as a five-year-old learned Irish! I love how it sounds, and it has contributed to my strong sense of where I belong. I spent a lot of time down in Connemara and loved the way of life there. The Irish language is very musical and is very similar to French, which I went on to learn. Plus, it comes in handy when traveling!
THREE THINGS YOU CAN'T LIVE WITHOUT?
Walking, chocolate and color.

YOUR GO-TO STYLING TRICK?
Have one focal point in your outfit. 
TELL US ONE THING ABOUT YOURSELF THAT PEOPLE SHOULD KNOW THAT I DIDN'T ASK.
Growing up, I loved to read. In March 2016, I was diagnosed with a rare condition called Moyamoya. The only treatment was brain surgery which I underwent and during which I suffered a stroke. When I woke up, I was unable to speak, read or write but I was alive! I began a 2.5-year journey to learn to read and write again. When something like this happens, it makes you think about what you really want to do with your life. I knew I wanted to do something creative. I volunteer with Dress for Success and now run my own personal styling business (www.MoStyle.ie), give talks on new beginnings and now, Mise Collars (www.misecollars.com).