WEARINGIRISH showcases top designers/brands from Ireland.
In this series, meet the designers and hear their stories. Here Margaret chats with Mila Bolikava.
Visit unlocktofly.com for more!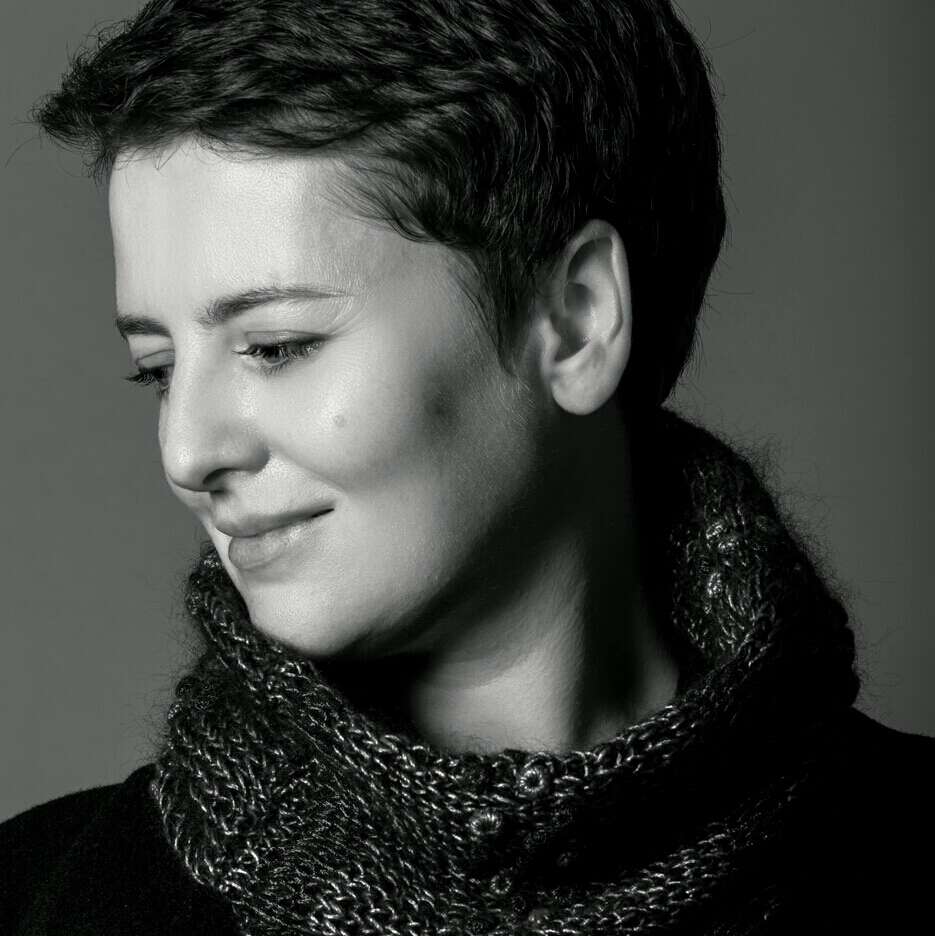 TELL US ABOUT YOUR BACKGROUND.
I was born in Belarus and obtained a university degree in Slavic Languages and Literatures. In 2007, I came to Ireland and settled down. My career isn't common. I've been working in two fields—in the creative realm as a designer and visual merchandiser, and alongside all aspects of disability support.

WHAT WAS THE MOST DEFINING MOMENT OF YOUR CAREER?
Being invited to the Wearingirish campaign and realizing my pieces are being worn by actual people worldwide.

WHAT'S YOUR AMBITION FOR YOUR BRAND?
Making unique, single pieces and selling them in the auction format.
WHERE DOES YOUR BRAND NAME COME FROM?
Unlocktofly is a mix of the initials of my inspirational character.
HOW YOU WOULD DEFINE THE HEART AND SOUL OF YOUR BRAND?
Sophisticated and dramatic. ​
WHAT INSPIRES YOU ABOUT THE WEARINGIRISH MOVEMENT?
The WearingIrish movement helped me realize that I am an Irish designer—regardless of my background.
It is essential to retain a true identity and strong personality in our fast-changing environment, which the Wearingirish movement has successfully done.
WHO DO YOU WANT TO WEAR IRISH?
Anyone anywhere all over the world.
TAKE US THROUGH YOUR CREATIVE PROCESS.
I always have a million ideas, but I procrastinate. I always promise to make notes and sketches to keep track of my ideas. I could then make an entire collection within an extremely short period.
HOW DOES A SENSE OF PLACE INFORM YOUR CREATIVE PROCESS— SPECIFICALLY IRELAND?
In Ireland, the feeling of inner comfort and inspirational nature and surroundings feeds my creative mind.
WHAT DOES BEING IRISH MEAN TO YOU AND IN WHAT WAY HAS IT INFLUENCED YOUR CREATIONS?
Per my brand name, being Irish means being free.
MOST COVETED ITEM IN YOUR COLLECTION?
My collection of cuffs called "Roses."

THREE THINGS YOU CAN'T LIVE WITHOUT?
Family, inspiration and drama.

YOUR GO-TO STYLING TRICK?
Glasses and good shoes.

TELL US ONE THING ABOUT YOURSELF THAT PEOPLE SHOULD KNOW THAT I DIDN'T ASK.
I collect small antique pieces: books, dolls, textiles, etc.