WEARINGIRISH NYC 2018 showcases ten top designers from Ireland. In this series, meet the makers and hear their stories. Here Margaret chats with Blaithin Ennis, Creative Director and Designer, Blaithin Ennis.
Visit blaithinennis.com for more!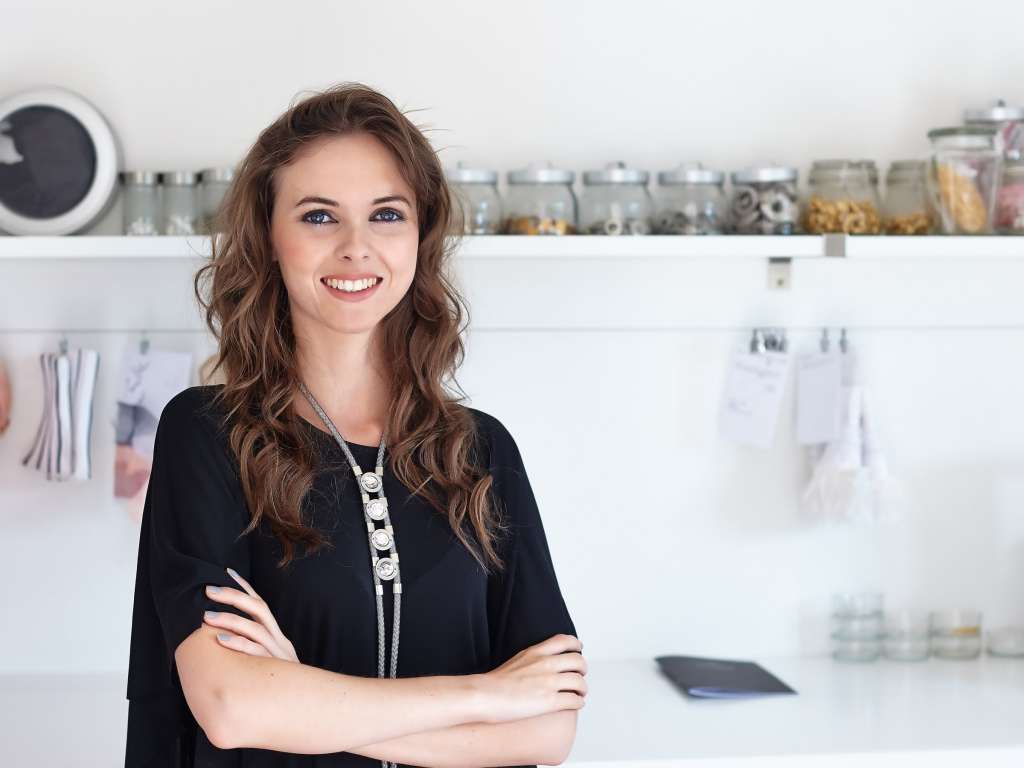 TELL US ABOUT YOUR BACKGROUND.
I spent four years studying at the National College of Art and Design (NCAD) in Dublin, specializing in embroidered textiles. I interned with Diane Von Furstenberg in New York during my third year of college. After graduating, I worked for three years in retail before starting my own business. I've participated in the CREATE initiative at Brown Thomas, a luxury department store in Ireland, for three years and have won a number of jewelry and entrepreneurial awards.
WHAT WAS THE MOST DEFINING MOMENT OF YOUR CAREER?
The most defining moment of my career was when I had the opportunity to intern at Diane Von Furstenberg. This helped me gain a huge amount of insight into the overall design process and how it merges with business.
WHAT'S YOUR AMBITION FOR YOUR BRAND?
My ambition is to continue designing bespoke handmade pieces and build on my reputation as an innovative jewelry and accessory designer. At the same time, I'd like to pursue a possible collaboration with a worldwide brand as the in-store jewelry and accessory designer. One of my longtime ambitions is to design costume pieces for movies.
DO YOU HAVE A MENTOR IN BUSINESS?
A lot of my design work is self-taught, but I've had inspiring mentors over the years from as early back as my art teacher Paul McCloskey in secondary school. Nigel Cheney from NCAD, Joan Spencer, local businesswoman from Wexford and various members of the Local Enterprise Office have also been mentors to me.
WHAT SETS YOUR DESIGNS APART?
I believe what sets my brand apart is the unique and innovative process of material manipulation I use to create beautiful jewelry and accessories.  Each piece is handmade at my studio in Ireland.
WHERE DOES YOUR BRAND NAME COME FROM?
My brand name is my own name! I'm proud to be Irish and translated it means 'Little Flower'. Blaithin is pronounced (Blaw- heen).
WHO IS YOUR DREAM MUSE, AND WHY?
Angelina Jolie is my dream muse. I've always loved her versatility, sometimes daring and thought-provoking style. She also achieves understated cool and elegance which I really admire.
YOUR DREAM COLLABORATION?
Collaborating with a high street brand like COS/Victoria Secret Runway or the ultimate dream… CHANEL!
WHAT INSPIRES YOU ABOUT THE WEARINGIRISH MOVEMENT?
The Irish have such an affiliation with American history and society. I think it's wonderful that the WearingIrish movement represents the culture of Ireland in such an engaging and authentic way. 
WHO DO YOU WANT TO WEAR IRISH?
People with Irish heritage playing significant roles in American society who will have an innate interest in spreading the word.
TELL US WHAT NEW YORK CITY MEANS TO YOU. 
To me, New York City is an intense bubble of amazing history, culture and creativity. It's a city that makes so many Americans proud of who they are and what their country represents to the world.
TAKE US THROUGH YOUR CREATIVE PROCESS.
My creative process varies. I tend to focus on sampling and experimentation when designing new collections. My ready-to-wear pieces always stem from the larger couture work.
WHAT DOES BEING IRISH MEAN TO YOU AND IN WHAT WAY HAS IT INFLUENCED YOUR CREATIONS?
Ireland is a beautiful country with deep rooted heritage and culture and a profound affinity to the arts. With the 20th anniversary of the Good Friday Agreement approaching, it's a reminder of how fortunate we are to now be living with peace.  
HOW DOES A SENSE OF PLACE INFORM YOUR CREATIVE PROCESS— SPECIFICALLY IRELAND?
Sisal, Aramid, Karelian, Topaz are some of the names used in my collections. These are knotting and sailing terms that have influenced my craft over time. My dad and younger sisters are avid dingy sailors in Ireland and I have always been fascinated by the materials and techniques they use.  Living in coastal Ireland has had a profound impact on my creative process and inspiration.
WHAT'S THE MOST COVETED ITEM IN YOUR COLLECTION?
My DVF Stephanie knit bag, a most memorable piece from my internship.
THREE THINGS YOU CAN'T LIVE WITHOUT?
I can't live without a cup of daily coffee (usually 11am), my iPad and the amazing local artisan cheese from Co. Carlow!
YOUR GO-TO STYLING TRICK?
My go-to styling trick is my use of accessories to compliment my individual style. I have collections of wonderful handmade Italian hats, wool and leather gloves and belts that I have collected over the years.
TELL US ONE THING ABOUT YOURSELF THAT PEOPLE SHOULD DO THAT WE DIDN'T ASK.
I am a huge Disney fan! I have always loved performance, dance, and music all things Disney encompasses so well. One of my collections was inspired by Walt Disney's 1920's Fantasia and it's "Pastoral Symphony." The Centaurette scene from the movie inspired my large-scale blush pieces.  The femininity, but also the underlying strength of the characters, is what I love the most.