WEARINGIRISH NYC 2018 showcases ten top designers from Ireland. In this series, meet the makers and hear their stories. Here Margaret chats with Kiernan Mulhern of Triona Design. 
Visit trionadesign.com for more!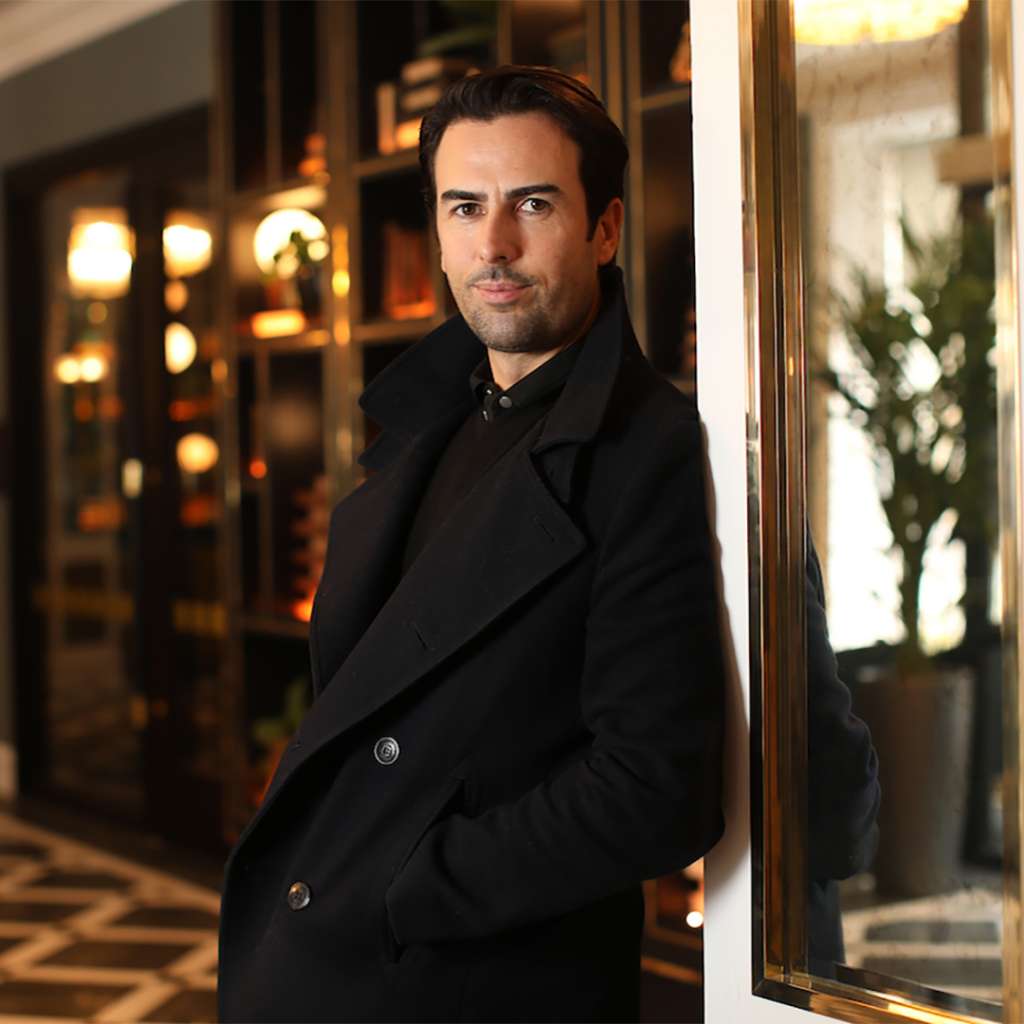 TELL US ABOUT YOUR BACKGROUND.
My name is Kieran Mulhern and I'm the Brand Director for my family-run brand Triona, based in Ardara, the home of Donegal Tweed. Triona was formed in 1984 by my parents, Denis and Ann Mulhern.  
WHAT WAS THE MOST DEFINING MOMENT OF YOUR CAREER?  
The most defining moment was during my teenage years, realizing the appreciation of our customers, especially those from overseas, for the quality of our fabrics and products.
WHAT'S YOUR AMBITION FOR YOUR BRAND?
Our ambition is to bring Triona to the US and beyond, to show the quality and exclusive clothing we produce.
DID YOU HAVE A MENTOR IN THE BUSINESS? 
My parents, naturally.
WHAT SETS YOUR DESIGNS APART?
Our fabrics set us apart and are exclusive to us. Also, having five generations in making tweed is something to be proud of.
WHERE DOES YOUR BRAND NAME COME FROM?
Triona is a take from my sister's name, Catriona.
WHO IS YOUR DREAM MUSE? WHY?
Our dream muse is Anne Hathaway. She's the epitome of elegance and already owns a Triona coat.
YOUR DREAM COLLABORATION? 
Our dream collaboration would be with a designer or retailer to produce an exclusive collection. It would have to be with someone completely different to what we do to make it interesting. Perhaps a milliner!
WHAT INSPIRES YOU ABOUT THE WEARINGIRISH MOVEMENT?
WearingIrish offers us the opportunity to reach past our comfort zone and take our clothing to the US and beyond.
WHO DO YOU WANT TO WEAR IRISH?
We want those that appreciate quality made goods with a rich heritage background to wear Irish.
TELL US WHAT NEW YORK CITY MEANS TO YOU?  
New York is the epicenter of the world and provides a wonderful platform to help promote our brand. No city in the world has the same energy as New York and I find it very inspirational.
TAKE US THROUGH YOUR CREATIVE PROCESS.
Donegal tweed fabric is our main focus that we work from. Our tweeds are exclusive and colors are inspired by the colors of the Irish landscape.
WHAT DOES BEING IRISH MEAN TO YOU AND IN WHAT WAY HAS IT INFLUENCED YOUR CREATIONS?
I think us Irish must be the proudest nation in the world!  It's wonderful to visit the US and see how well received we are here.  It truly feels special and, with that, very inspiring to bring our product here.
HOW DOES A SENSE OF PLACE INFORM YOUR CREATIVE PROCESS— SPECIFICALLY IRELAND?
All of our tweeds and designs are done from Donegal. Everything happens from here in the quiet and idyllic environment that gives us a great base to think and create!
MOST COVETED ITEM IN YOUR COLLECTION?
Our oversized belted wool coat.
THREE THINGS YOU CAN'T LIVE WITHOUT?
The three F's – fabric, family and friends.
YOUR GO-TO STYLING TRICK?
Personally, I'm very simple when it comes to style but I do carry a woolen scarf with me that is sure to top off any look.
TELL US ONE THING ABOUT YOURSELF THAT PEOPLE SHOULD KNOW THAT I DIDN'T ASK. 
On behalf of myself and my family, we would like to thank Margaret Molloy and the #wearingirish team for giving us this great opportunity.  We appreciate the incredible work you have done to make this happen.