WEARINGIRISH showcases top designers/brands from Ireland.
In this series, meet the designers and hear their stories. Here Margaret chats with Melissa Curry.
Visit melissacurry.com for more!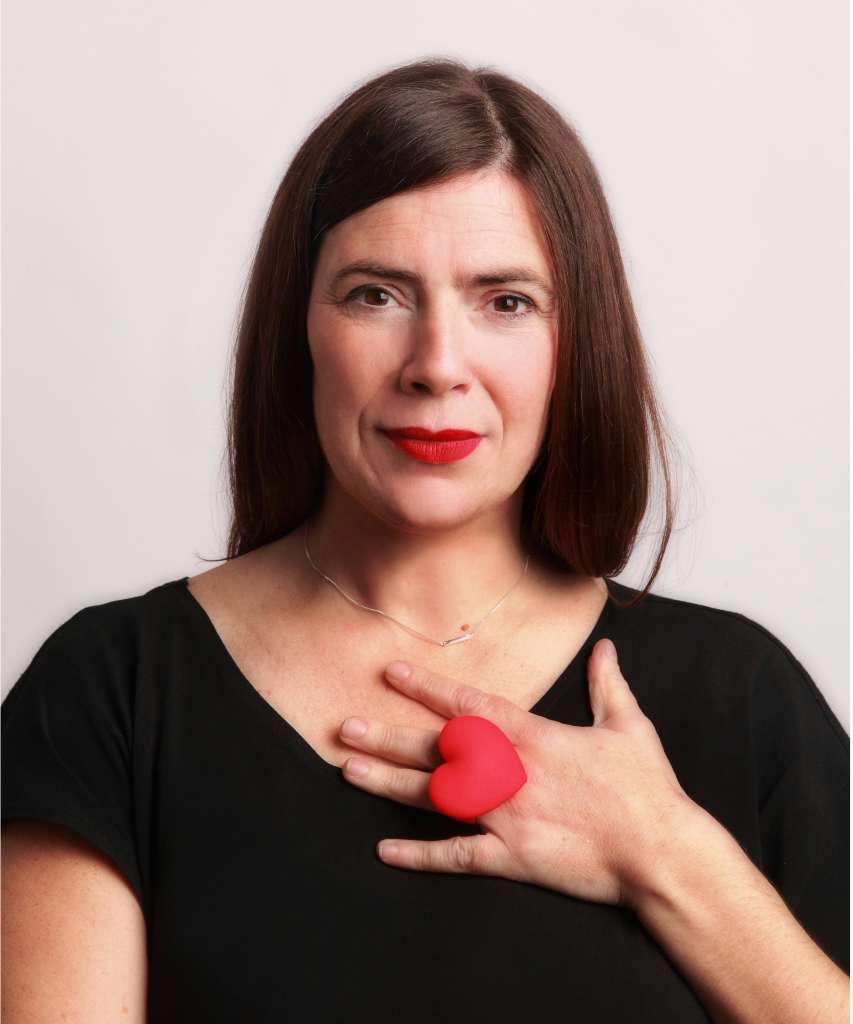 TELL US ABOUT YOUR BACKGROUND.  
I grew up between Mayo and Meath and pretty much packed my bags after leaving school at 17; I went to Paris to pursue my dreams.  I studied visual communication and worked my way up in the fashion world, after lots of travelling in Africa and Asia. I launched my first brand in 1998 in Paris—where it all began.
WHAT WAS THE MOST DEFINING MOMENT OF YOUR CAREER?
Stepping into Paris Fashion Week on a whim with my first collection back in 1998.
I met the head buyer for Liberty and a couple of weeks later I was sitting in her office with her team who got so excited by my work they invited me to spearhead their Millennium Advertising Campaign.
Looking back this was it; a defining moment when my whole world and career changed.
WHAT'S YOUR AMBITION FOR YOUR BRAND?  
We have been working on a vision for the past eight years that is nearly ready to pop. We have built a sustainable and ethical brand, that has embraced a circular economy adopting ethical practices and procedures—from manufacturing to the end user/customer. We have innovated too, which will challenge the current retail business model. In January 2020 we will be heading to the USA for an exciting launch of our parent brand Melissa C. In other words, big news coming soon!
HOW YOU WOULD DEFINE THE HEART AND SOUL OF YOUR BRAND?
We are a conscious brand that focuses on uplifting those during times of personal adversity.
WHERE DOES YOUR BRAND NAME COME FROM?  
My main accessories line goes under my name, but my new health and wellness brand BYOS (Be Your Own Success), emerged from a piece of jewelry that has a message to share. This spearheads the brand.
WHO IS YOUR DREAM MUSE? WHY?
I don't have one particular muse, but I am inspired by Dries Van Noten andMaison Margiela for their depth and constant evolution in colour and fabric and their innovation.
YOUR DREAM COLLABORATION?  
Tom Ford. I think collaboration is key to challenging oneself, and one's process; it also invites one to explore new narratives and deliver infinite possibilities.
WHAT INSPIRES YOU ABOUT THE WEARINGIRISH MOVEMENT?
WearingIrish propels the incredibly rich imagination and talent of Irish designers and craftspeople of this country forward, bridging and building new possibilities and exciting connections.
WHO DO YOU WANT TO WEAR IRISH?  
Ellen DeGeneres
TAKE US THROUGH YOUR CREATIVE PROCESS. 
My creative process changes continuously; it depends on the project or my collections. Fun and functionality and colour are critical components of my work. I like to play with narratives and texture, and let my imagination and materials do the rest.
HOW DOES A SENSE OF PLACE INFORM YOUR CREATIVE PROCESS— SPECIFICALLY IRELAND?
Living in Ireland gives us the ability to not only think creatively but to become inspired by the incredible people that call it home. One of our collections, the new Póg line, was directly inspired by the Gaelic word for "kiss." I challenged myself to capture the Irish humour, imagination, and the connection we make with people and places around the globe.
WHAT DOES BEING IRISH MEAN TO YOU AND IN WHAT WAY HAS IT INFLUENCED YOUR CREATIONS?  
My Irish and French experiences have influenced me, and it's that blend that excites and inspires me.
MOST COVETED ITEM IN YOUR COLLECTION?
My Success Bar, it's my positive reinforcement.
THREE THINGS YOU CAN'T LIVE WITHOUT? 
Music, dancing, and Belle (my Basset Hound).
YOUR GO-TO STYLING TRICK?  
My red lipstick and a statement piece of jewellery.