WEARINGIRISH showcases top designers/brands from Ireland.
In this series, meet the designers and hear their stories. Here Margaret chats with Joanne Hynes.
Visit joannehynes.com for more!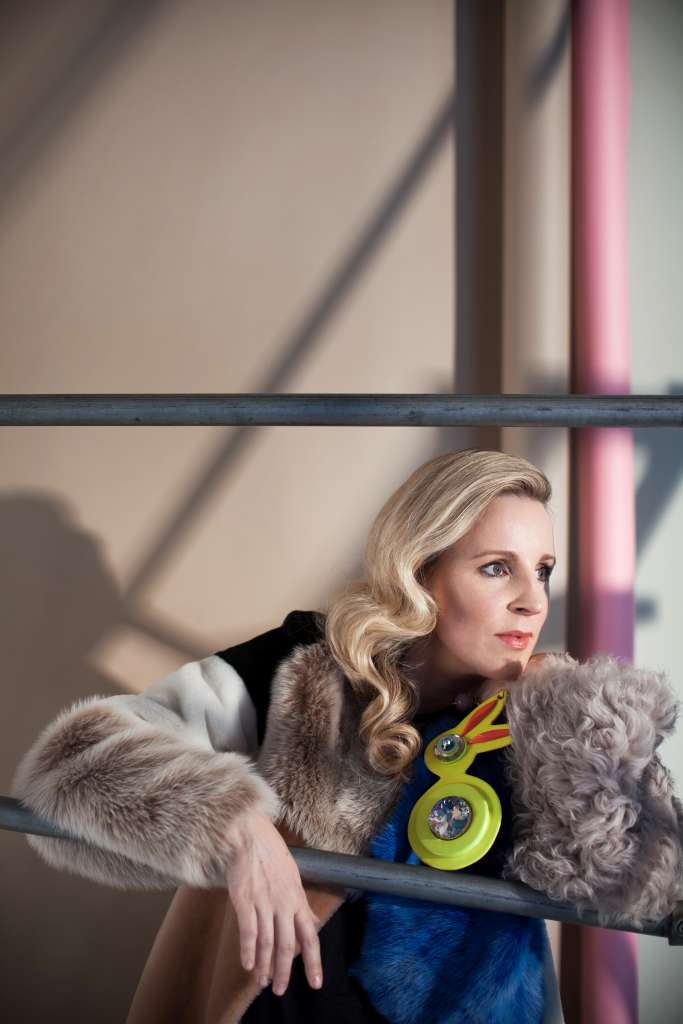 TELL US ABOUT YOUR BACKGROUND.
I was born in the west of Ireland. I earned a degree from LSAD Ireland, then an MA from Central Saint Martins London.  My first break was a call from the Fred Segal store in Los Angeles, who saw my designs in London—that was the beginning.
WHAT WAS THE MOST DEFINING MOMENT OF YOUR CAREER?
Failure has been as crucial as every success. Everything I've designed over the years has helped me define the craft and DNA of the Joanne Hynes brand. 
WHAT'S YOUR AMBITION FOR YOUR BRAND? 
To bring joy and conversations to people's lives via clothing and images.
HOW YOU WOULD DEFINE THE HEART AND SOUL OF YOUR BRAND?
There's more to it than meets the eye. It continually changes but always returns to the women in my head. 
WHERE DOES YOUR BRAND NAME COME FROM? 
My father is Hynes (Galway); my mother christened me Sarah Joanne after my great grandmother, who was from Ballinasloe.
WHO IS YOUR DREAM MUSE? WHY? 
I have never had a dream muse. Whoever she is, she's constantly evolving, and above all, she's interesting and craves both modernity and tradition.
YOUR DREAM COLLABORATION?  
I'm living it already—with Joanne Hynes for Dunnes Stores—and it's dreamy!
WHAT INSPIRES YOU ABOUT THE WEARINGIRISH MOVEMENT?
That sense of community and ownership is essential in today's globalized world.
WHO DO YOU WANT TO WEAR IRISH?
People who appreciate great clothes as well as the complexities of designing a range today.
TAKE US THROUGH YOUR CREATIVE PROCESS. 
It's usually an emotional reaction, or a rebellion against the zeitgeist. I talk it out, draw it out, feel it out, scribble, procrastinate, reflect, etc. Ideas move around and shift until they sit together to tell the story. I've become better at compartmentalizing and knowing when to let go.  
HOW DOES A SENSE OF PLACE INFORM YOUR CREATIVE PROCESS— SPECIFICALLY IRELAND? 
Going from the west of Ireland to Saint Martins in 2001, I immediately realized that my childhood experiences and the memories I held were the lynchpins of my DNA and what I was saying with my work. I developed so many creative design conversations from my sense of place as a child.
WHAT DOES BEING IRISH MEAN TO YOU AND IN WHAT WAY HAS IT INFLUENCED YOUR CREATIONS? 
From the beginning, I have shared my own fashion stories of "being Irish." It's a personal aesthetic based on memories and traditions that are constantly in flux and being redeveloped, but it always comes from the same place with the same sense of "the personal." 
MOST COVETED ITEM IN YOUR COLLECTION?
It's hard to pick one! Possibly a series of hand embellished tweed skirts from 2006.
THREE THINGS YOU CAN'T LIVE WITHOUT?
Phone, credit card and passport for work purposes- how predictable!
YOUR GO-TO STYLING TRICK? 
The other side of the brain (usually the uncomfortable side) and how you use it is so powerful!
TELL US ONE THING ABOUT YOURSELF THAT PEOPLE SHOULD KNOW THAT I DIDN'T ASK. 
I don't follow fashion!