WEARINGIRISH showcases top designers/brands from Ireland.
In this series, meet the designers and hear their stories. Here Margaret chats with Áine Breen from Liwu Jewellery with Meaning.
Visit her website for more!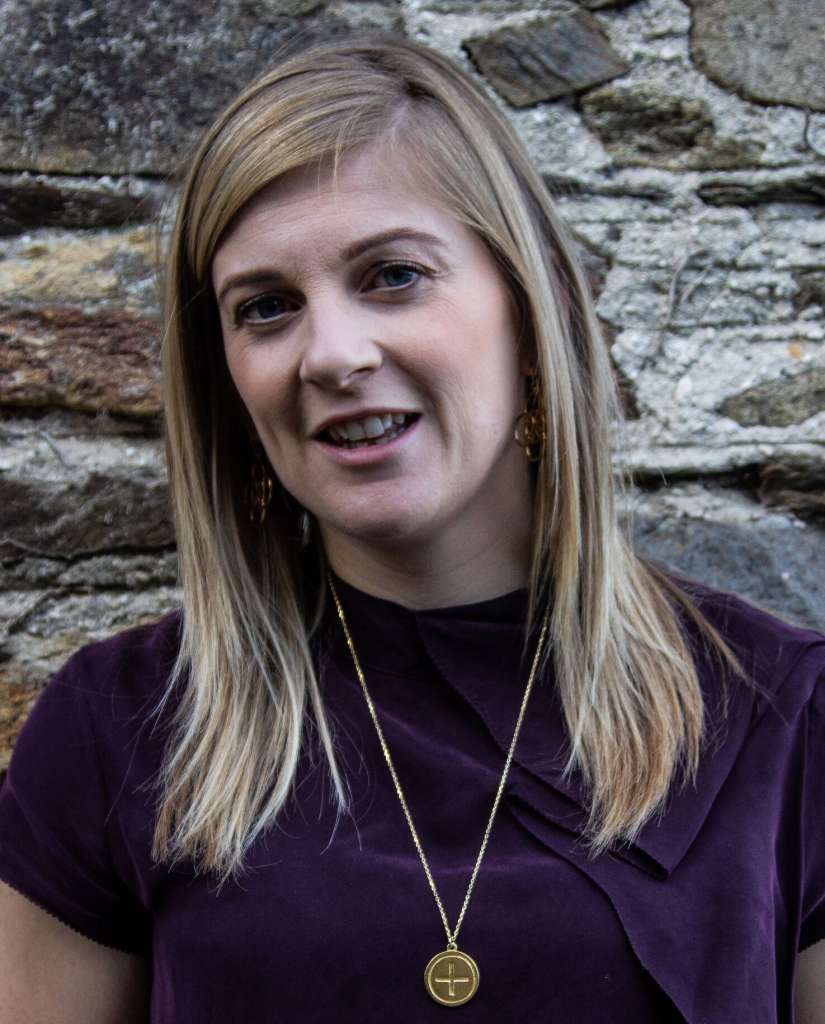 TELL US ABOUT YOUR BACKGROUND.
I am from north County Wexford. Although I loved art and design in school, at university, I studied commerce and then qualified as a chartered accountant. It was not until I moved to China that I rediscovered my creative side that Liwu Jewellery with Meaning was born.
WHAT WAS THE MOST DEFINING MOMENT OF YOUR CAREER?
In 2018, Liwu Jewellery was chosen for the "Everyone Wins" Oscars gift bag.
WHAT'S YOUR AMBITION FOR YOUR BRAND? 
My ambition for Liwu Jewellery with Meaning is to be known as the Irish jewellery brand with meaning, and to spread thoughtful, meaningful jewellery throughout the world.
HOW YOU WOULD DEFINE THE HEART AND SOUL OF YOUR BRAND?
The heart of the brand is one of kindness, thoughtfulness, and empowerment through simple design coupled with ancient, meaningful symbolism.  
WHERE DOES YOUR BRAND NAME COME FROM? 
"Liwu" means gift in Chinese.
YOUR DREAM COLLABORATION?  
My dream collaboration would be with Sam Barry, Editor-in-Chief of Glamour magazine in the United States. She has a great sense of style; she knows the art of Irish humor and charm and is putting significant issues to the fore with Glamour. I would love to see what we could create together!
WHAT INSPIRES YOU ABOUT THE WEARINGIRISH MOVEMENT?
I am delighted to see a spotlight shine on all the great talent we have here in Ireland.
WHO DO YOU WANT TO WEAR IRISH?
Everyone around the world but especially Irish people and people with Irish roots.
TAKE US THROUGH YOUR CREATIVE PROCESS. 
The creative process involves lots of research of signs and symbols and their meanings. Then, I work these symbols into simple sketches of jewellery, then we make the pieces, and there may be many versions until the symbol is perfectly presented in a beautiful way.
HOW DOES A SENSE OF PLACE INFORM YOUR CREATIVE PROCESS— SPECIFICALLY IRELAND? 
Ireland is the inspiration behind our Native Collection. When I moved home to Ireland following my time abroad, I was eager to look at our rich ancient history and symbols.
WHAT DOES BEING IRISH MEAN TO YOU AND IN WHAT WAY HAS IT INFLUENCED YOUR CREATIONS? 
I am incredibly proud to be Irish. I appreciate that I have had the opportunity to travel the world and been lucky enough to come back home and do a job I love.
MOST COVETED ITEM IN YOUR COLLECTION?
Our Serenity Five Fold Symbol pendant is our most popular piece, followed closely by the Three Lucky Stars Three Drop necklace.
THREE THINGS YOU CAN'T LIVE WITHOUT?
My phone (I work on the go a lot), my sketchbook for any inspiration or thoughts I have, and my sunglasses for the changeable weather we get here in the sunny east of Ireland.
TELL US ONE THING ABOUT YOURSELF THAT PEOPLE SHOULD KNOW THAT I DIDN'T ASK. 
I design, make and run Liwu Jewellery with Meaning in a studio located on our family farm by the sea in Wexford, where I live with my husband, young children and several animals.