WEARINGIRISH showcases top designers/brands from Ireland.
In this series, meet the designers and hear their stories. Here Margaret chats with Sonya Lennon of Lennon Courtney.
Visit dunnesstores.com/lennoncourtney for more!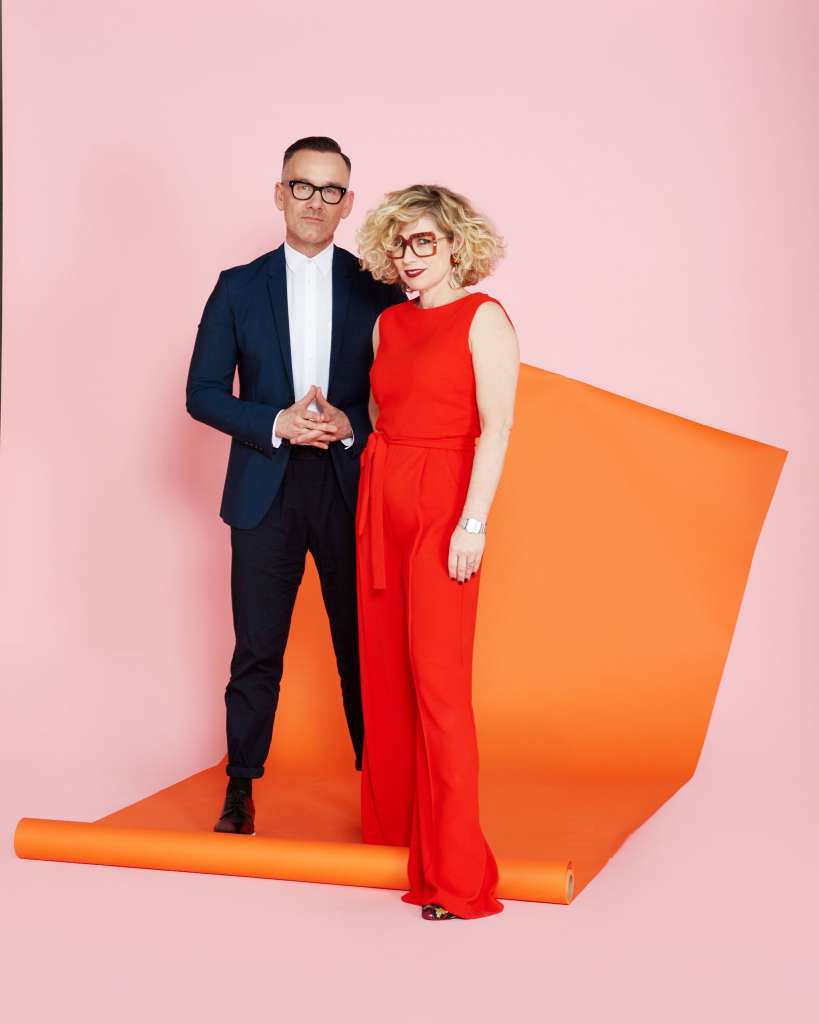 TELL US ABOUT YOUR BACKGROUND.
I've always been fascinated with fashion, and it was never an option for me to do anything other than work in the industry. Straight after school, I went to work in fashion retail, high-end boutiques and I fine-tuned my love of international brands like Comme des Garcons, Yohji, Ann Demeulemeester, and Rifat Ozbek.
WHAT WAS THE MOST DEFINING MOMENT OF YOUR CAREER?
When I was asked to present on Off the Rails on RTE1, everything changed. I had been a commercial stylist for twenty years at that stage, a gun for hire. Suddenly, my profile rose, and I found my power. With that came a desire to have a social impact; Dress for Success Dublin came out of that.
WHAT'S YOUR AMBITION FOR YOUR BRAND? 
Dress for Success Dublin gave me the confidence to found Lennon Courtney with Brendan Courtney. We want to spread that message, get to more women, and we are! But there is always room for growth and Lennon Courtney has international relevance, we know that because women wear it all over the world. We want to grow our wonderful tribe of women.
HOW YOU WOULD DEFINE THE HEART AND SOUL OF YOUR BRAND?
We are a brand that offers solutions to professional women who love style but aren't slaves to it.
WHERE DOES YOUR BRAND NAME COME FROM? 
It's our surnames; we had recognition and trust, so we needed that upfront and Lennon Courtney worked better than Courtney Lennon.
WHO IS YOUR DREAM MUSE? WHY? 
We're more interested in reality. A celebrity wearing our clothes might be a buzz for a minute but smart women presenting themselves every day and listing what Lennon Courtney they own and love, that's very gratifying.
YOUR DREAM COLLABORATION?  
I'd like a Lennon Courtney by Cloon Keen scent, please.
WHAT INSPIRES YOU ABOUT THE WEARINGIRISH MOVEMENT?
I've been beating the Irish design drum for over ten years, so to see the vision growing in New York is a wonderful feeling.
WHO DO YOU WANT TO WEAR IRISH?
Every woman who presents and represents as Irish internationally should be wearing Irish design. There is no excuse; the work is too good.
TAKE US THROUGH YOUR CREATIVE PROCESS. 
We brainstorm inspirations together, from all sources. We build a spine of halo pieces that tell the story of our season, complete with palette, print and texture references. We then generate CAD's and move to sample. I try on everything to feel the garment on the body.
HOW DOES A SENSE OF PLACE INFORM YOUR CREATIVE PROCESS— SPECIFICALLY IRELAND? 
For us, a sense of person is more important than a sense of place. Society is now global. Our woman needs to feel relevant and fit for purpose wherever she is.
WHAT DOES BEING IRISH MEAN TO YOU AND IN WHAT WAY HAS IT INFLUENCED YOUR CREATIONS? 
Being Irish, we are connected with 70 million people worldwide—that is who we are.
MOST COVETED ITEM IN YOUR COLLECTION?
It has to be a full-length ivory silk sheath with patch pockets from our first collection.
THREE THINGS YOU CAN'T LIVE WITHOUT?
A key print dress, a Lennon Courtney knit coat and lipstick.
YOUR GO-TO STYLING TRICK? 
Get really good core basics and play with your accessories.
TELL US ONE THING ABOUT YOURSELF THAT PEOPLE SHOULD KNOW THAT I DIDN'T ASK. 
I believe passionately in supporting (particularly) women to unlock their potential.