WEARINGIRISH showcases top designers/brands from Ireland.
In this series, meet the designers and hear their stories. Here Margaret chats with Tracy Gilbert of Tracy Gilbert Designs.
Visit tracygilbertdesigns.com for more!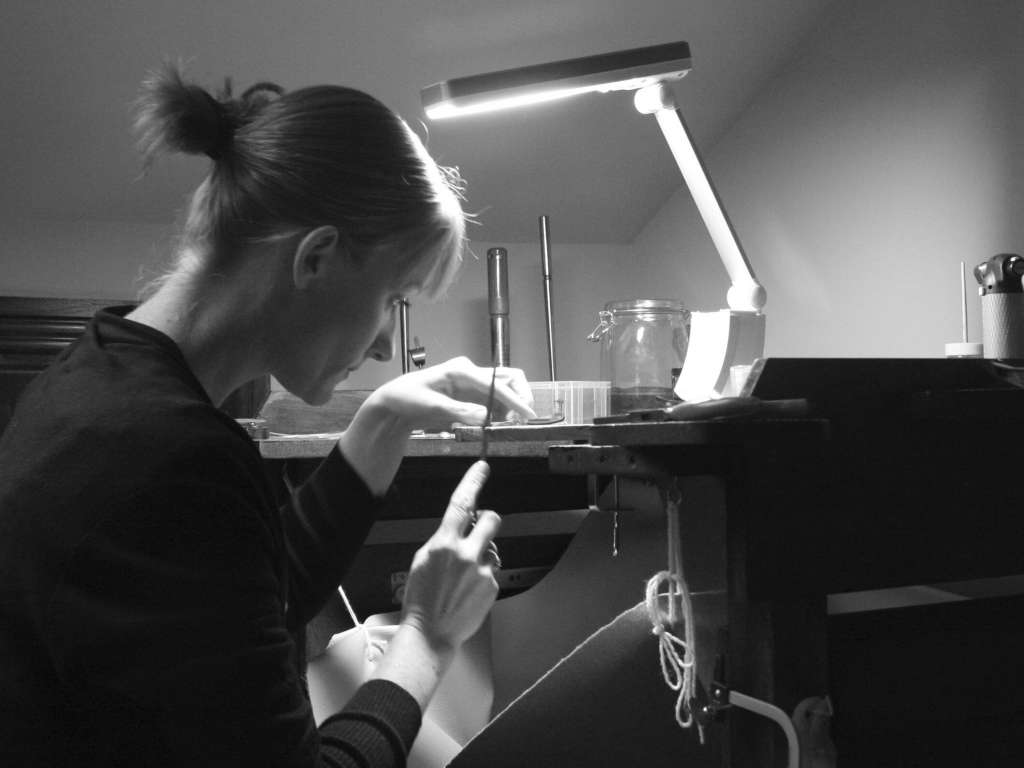 WHAT WAS THE MOST DEFINING MOMENT OF YOUR CAREER?
Realizing after I made my first Growing Home (Irish roots) piece that there is a market for pieces that are an extension of little aul' me. I have a huge gráfor the Irish language, Irish history and people who savour their connection to Ireland and my pieces reflect this.
WHAT'S YOUR AMBITION FOR YOUR BRAND? 
To keep creating pieces that have a strong meaning attaching to them. It's so important to me that my pieces resonate with the wearer and make people happy—and if that leads to global domination, then so be it!
WHO IS YOUR DREAM MUSE? WHY? 
My dream muse would have to be Saoirse Ronan. A modern Irish icon and so authentic—just watch the Origin Green video on YouTube. Can you imagine a Tracy Gilbert piece around Saoirse's neck?? I CAN!!
WHAT INSPIRES YOU ABOUT THE WEARINGIRISH MOVEMENT?
The WearingIrish movement shows what can be achieved when one's heart is providing momentum. It's inspiring to see the impact one person can have on the world by simply deciding to act.
WHO DO YOU WANT TO WEAR IRISH?
I'm a firm believer in the more the merrier! But Sophie Turner and Meghan Markle spring to mind.
HOW DOES A SENSE OF PLACE INFORM YOUR CREATIVE PROCESS— SPECIFICALLY IRELAND? 
My Growing Home Collection epitomizes this.  I see Ireland as a tree with strong roots, continuing to grow and providing a shelter for us and those who will come after us. I'm also inspired by Celtic spirituality and the ancient Irish connection with sunlight, as seen in places like Newgrange. Many of my pieces attempt to recreate the magic of Newgrange by allowing light to shine through them.
WHAT DOES BEING IRISH MEAN TO YOU AND IN WHAT WAY HAS IT INFLUENCED YOUR CREATIONS? 
My Irishness—our language (an Ghaeilge), culture and wild ways—is a key part of my identity. All of my pieces contain at least one of these three key elements.
THREE THINGS YOU CAN'T LIVE WITHOUT?
Fresh air, light and the sea.
TELL US ONE THING ABOUT YOURSELF THAT PEOPLE SHOULD KNOW THAT I DIDN'T ASK. 
I'm an actuary by profession who stumbled into jewellery making/design. I followed my heart and haven't looked back.