WEARINGIRISH showcases top designers/brands from Ireland.
In this series, meet the designers and hear their stories. Here Margaret chats with Mary Enright of Mary Enright Jewellery.
Visit maryenright.com for more!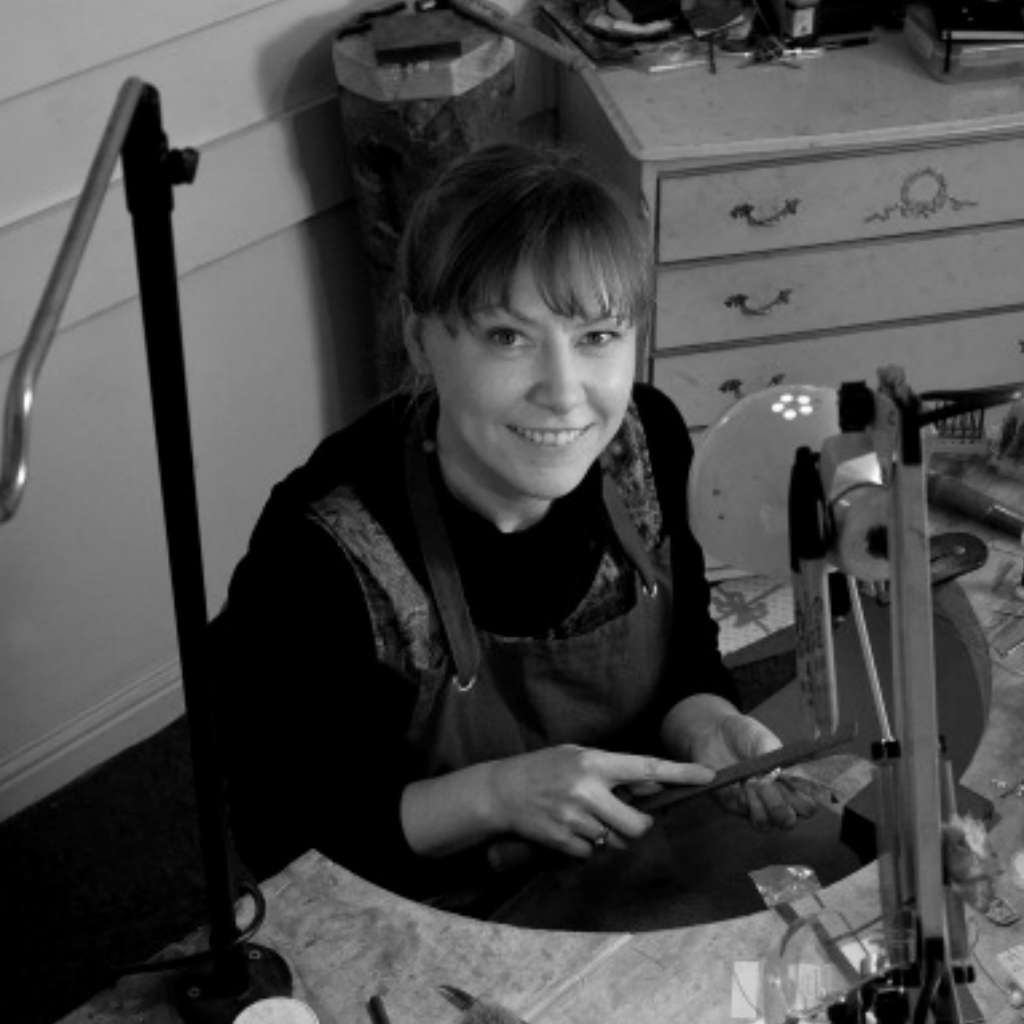 TELL US ABOUT YOUR BACKGROUND.
My formal training was at St. John's College Cork followed by the Design & Crafts Council of Ireland. After several years of industry experience, I launched my ME Jewellery brand in 2010 and opened a design studio and retail outlet in Kinsale, Co. Cork.
WHAT WAS THE MOST DEFINING MOMENT OF YOUR CAREER?
Moving to New York. It was a difficult decision to close my store and relocate, but it was a huge opportunity too, and one that I couldn't turn down. Since moving, I have had my work included in New York City Jewelry Week and most recently in the Who's Who in Visual Art Encyclopedia. More exhibitions and collaborations are on the horizon.
WHAT'S YOUR AMBITION FOR YOUR BRAND? 
To increase my profile in the US, building on the industry connections I have made, being recognised for the design and craftsmanship in my work, and most importantly, being known as a creator of beautiful things.  
HOW YOU WOULD DEFINE THE HEART AND SOUL OF YOUR BRAND?
The heart and soul of my brand is simplicity of form and shape, using the materials to create effects of light and shade and movement.
WHERE DOES YOUR BRAND NAME COME FROM? 
My brand name was an easy one, it's simply called ME. It's my initials and registered Makers Mark with the Dublin Assay Office.
WHO IS YOUR DREAM MUSE? WHY? 
My muse has always been Mother Nature, a constant source of artistic inspiration.
YOUR DREAM COLLABORATION?  
I would love to collaborate with Debra Messing. Her appreciation of jewellery as being wearable sculptures, her love of bold colours and statement pieces would allow me the freedom to create a new line without diluting the simplicity in aesthetic of my ME brand, we could call the line Messing & ME.
WHAT INSPIRES YOU ABOUT THE WEARINGIRISH MOVEMENT?
WearingIrish is a movement born from a passion for promoting the abundance of talented Irish designers in an authentic and natural way.
WHO DO YOU WANT TO WEAR IRISH?
I want everyone to wear Irish. If you look at the WearingIrish design directory, there's an extensive range of product, styles, and materials—something for everyone.
TAKE US THROUGH YOUR CREATIVE PROCESS. 
I design on paper first. Generally, I have an idea in mind if I'm working on a collection and I will refine my sketches until I find "the one." Once I have finalized what materials to use, I sit at my jewellers bench and create the pieces. My commission work is more collaborative as I am creating a unique piece for a client.
The jewellery I design must hold meaning and memories specific to them. I hope that all the jewellery I create will become treasured possessions and heirlooms in the future.
HOW DOES A SENSE OF PLACE INFORM YOUR CREATIVE PROCESS— SPECIFICALLY IRELAND? 
Growing up on the west coast of Ireland, you cannot help but fall in love with nature. It is an everchanging canvas of beauty and has always influenced my work. It is reflected in the colour palate I choose for gemstones, and it is evident in collections like my Wild Irish Rose and Flutterby Butterfly.  
WHAT DOES BEING IRISH MEAN TO YOU AND IN WHAT WAY HAS IT INFLUENCED YOUR CREATIONS? 
To me being Irish means being a storyteller, a romantic and an adventurer.  I believe a sense of romance and storytelling is the essence of the jewellery I create. While my designs are not considered traditionally Celtic, they remain intrinsically Irish. My sense of adventure has continually led me to seek a place and meaning in the wider world and sparked my incredible jewellery journey which has brought me from Cork to New York.
MOST COVETED ITEM IN YOUR COLLECTION?
Flutterby Butterfly
THREE THINGS YOU CAN'T LIVE WITHOUT?
Sketchpad & pencil, coffee with cream, and the ocean (for mind, body and soul).
YOUR GO-TO STYLING TRICK? 
Wear one stand-out piece, be it jewellery, a dress, a scarf or bag, and keep the rest simple.
TELL US ONE THING ABOUT YOURSELF THAT PEOPLE SHOULD KNOW THAT I DIDN'T ASK. 
The most precious piece of jewellery I own is my grandmother's wedding ring.