WEARINGIRISH showcases top designers/brands from Ireland.
In this series, meet the designers and hear their stories. Here Margaret chats with Clare O'Connor.
Visit clareoconnor.net for more!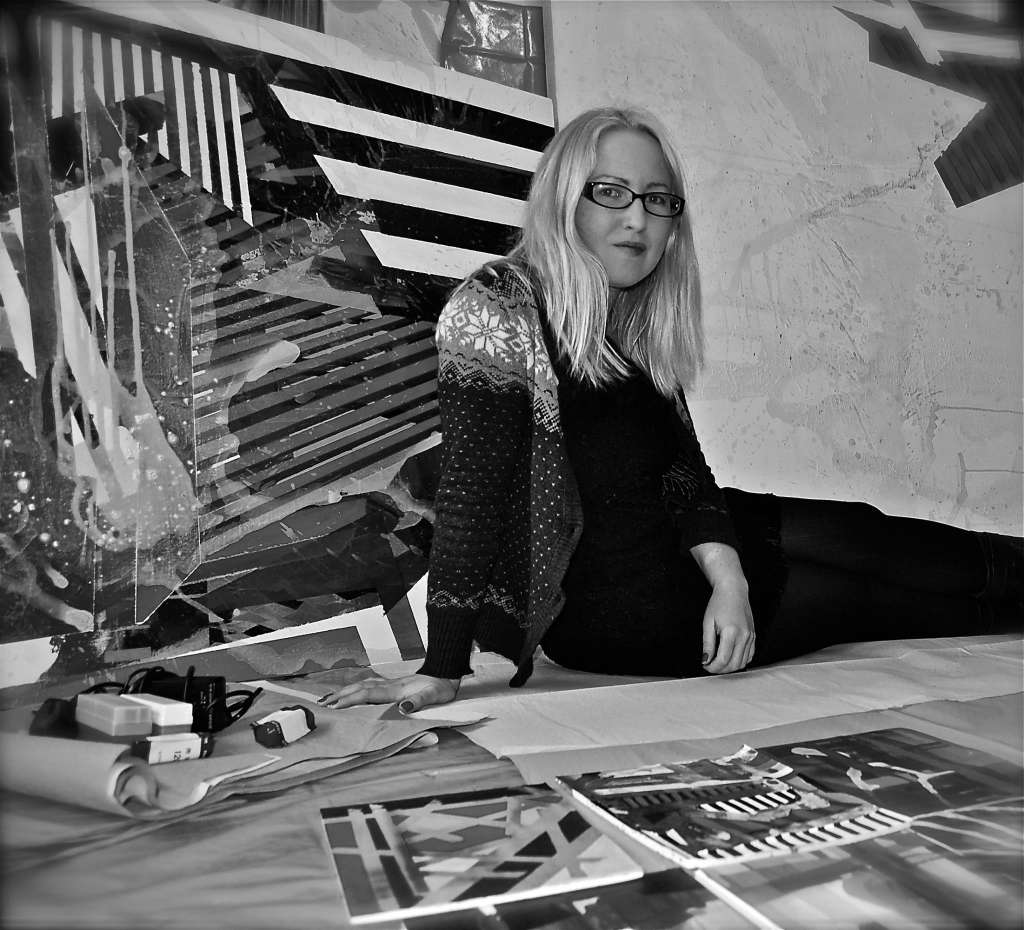 TELL US ABOUT YOUR BACKGROUND.
I am an artist/designer with a background in graphic design. I've studied design & visual arts practice, both to degree level, graduating in 2001with a BDES and in 2009with a BA. I have lived, worked and exhibited in Berlin and Venice.I launched my brand of wearable art in January 2018.
WHAT WAS THE MOST DEFINING MOMENT OF YOUR CAREER?
In Berlin, I worked as an artist assistant for Thomas Kilpper on his State of Control project. We had access to all areas to the former GDR Ministry for State Security headquarters; Thomas carved 90 artworks into the lino floor of the 1,600 sqm canteen. I managed the studio space and helped Thomas prepare, ink up and create large-scale prints from the carved floor. Such a fantastic project to be part of.
WHAT'S YOUR AMBITION FOR YOUR BRAND?
I plan to expand my accessories range and create a full RTW collection and a select range of household special editions, which will be available through selected luxury stores worldwide.
HOW YOU WOULD DEFINE THE HEART AND SOUL OF YOUR BRAND?
My brand and my creative practice are all about colour, energy, and positivity. I aim to create a brand that empowers us to be ourselves, uplifts us and makes us feel good.
WHERE DOES YOUR BRAND NAME COME FROM?
My brand name is my name. I did consider using my great grandmother's name Brabazon as it is a unique surname, but I like the way Clare O'Connor is distinctively Irish; I think that is an integral part of my brand as it is my heritage and I am very proud of that.
WHO IS YOUR DREAM MUSE? WHY?
My dream muse would have to be Saoirse Ronan. She is so natural, elegant and has an effortless style with an edgy, quirky side too, which I love.
YOUR DREAM COLLABORATION?
I would love to collaborate with Dunnes Stores; I love the way they have upped their game. They have worked with a selection of Ireland's top designers, which celebrates, promotes and supports Irish design, bringing awareness and giving the general public access to quality, contemporary Irish design.   
WHAT INSPIRES YOU ABOUT THE WEARINGIRISH MOVEMENT?
I love that the WearingIrish movement is encouraging people to buy and wear Irish and be genuinely appreciative and aware of the fantastic quality and diversity we have available to us through Irish designers.
TAKE US THROUGH YOUR CREATIVE PROCESS.
I take inspiration from my paintings and prints. I like to layer and work intuitively when I paint, so I combine splashes of paint, drips, stripes, collage, tape, patterns and lots of colour.
My paintings result in vibrant, bright pieces that are full of positive energy. I aim to communicate a heightened sense of power, which uplifts us. I then take photos of my paintings, and I use sections for my designs and import them into Photoshop, where I sometimes layer them further or use them as they are.
HOW DOES A SENSE OF PLACE INFORM YOUR CREATIVE PROCESS— SPECIFICALLY IRELAND?
I live in Meath, and I have a great connection to Tara—I go there every week for meditation, to recharge, centre and align my energies, and I try to channel those energies through my work.
Irish people had deep spiritualism, like the Native Americans, which was muddied and disregarded by patriarchal Christian colonialism. However, a lot of people are reconnecting with that now. The connection I feel to Tara helps me to strengthen my relationship with my inner creativity and helps hugely to focus and develop my creative process. 
WHAT DOES BEING IRISH MEAN TO YOU AND IN WHAT WAY HAS IT INFLUENCED YOUR CREATIONS?
We are known to be one of the friendliest nations on earth. Everyone generally loves the Irish, and I think that is down to our fun, down-to-earth, open and honest way we communicate and our adaptability. I think that naturally comes through my work, as my style is fun, dynamic, eclectic, and full of positive energy.
MOST COVETED ITEM IN YOUR COLLECTION?
My signature large scarves. They are so versatile and wearable, bringing luxury to everyday life.
THREE THINGS YOU CAN'T LIVE WITHOUT?
Painting, my cats and Chanel perfume.
YOUR GO-TO STYLING TRICK?
Layering. I love dresses over jeans and trousers or jumpers over dresses and of course, always finished off with a scarf.
TELL US ONE THING ABOUT YOURSELF THAT PEOPLE SHOULD KNOW THAT I DIDN'T ASK.
To finance my life and my creativity, I have worked in many exciting jobs along the way: the Venice Biennale, a tour guide, a painting assistant for Anselm Reyle; a travel writer for National Geographic, but the most fun was working as a celebrant. I once married a lovely couple on a gondola on the Grand Canal in Venice—we must have been in thousands of tourists' photos!