WEARINGIRISH showcases top designers/brands from Ireland.
In this series, meet the designers and hear their stories. Here Margaret chats with Rita White.
Visit rita-white.myshopify.com for more!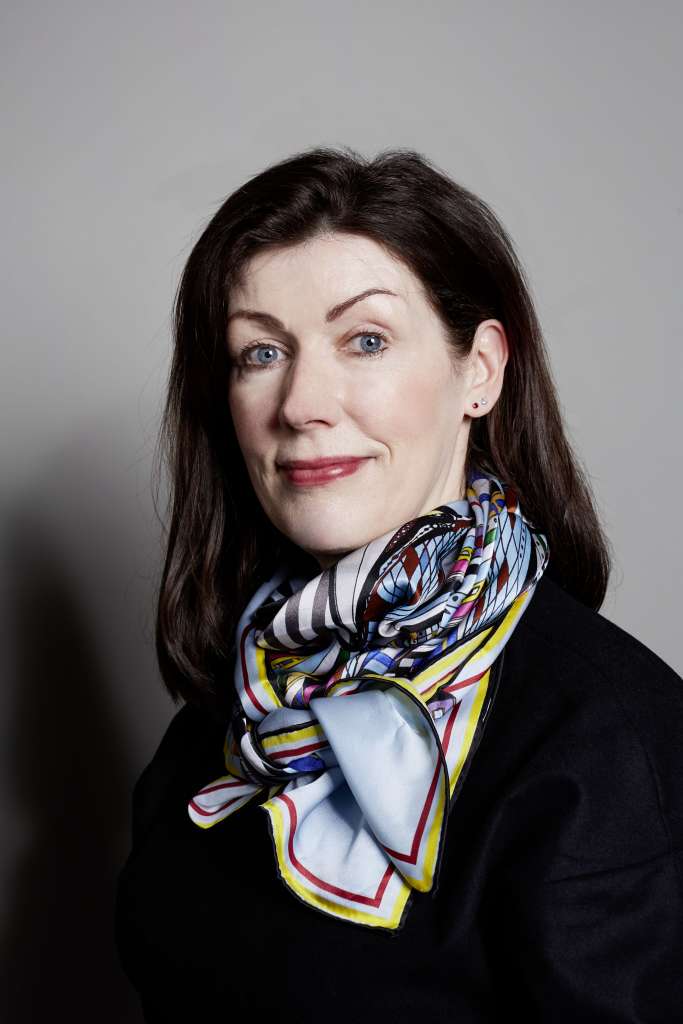 TELL US ABOUT YOUR BACKGROUND.
My background is in nursing and psychology. I am intrigued by the human condition and our ability to grow, transform and become whatever we desire to be. I studied fashion design and eventually, I earned my degree in art & design textiles from the Galway-Mayo Institute of Technology in 2012 as a mature student.
WHAT WAS THE MOST DEFINING MOMENT OF YOUR CAREER?
To date, I think it would be winning the Accessories Designer of the Year Award at The Irish Fashion Innovation Awards 2019. It was a great honor to be acknowledged by one's peers and those who know fashion.
WHAT'S YOUR AMBITION FOR YOUR BRAND?
I love fashion design, and I'd like to see my prints on garment separates such as dresses and tops and to reach a wider global audience.
HOW YOU WOULD DEFINE THE HEART AND SOUL OF YOUR BRAND?
The heart and soul of my brand is to brighten someone's day with a colourful, inspirational and luxurious piece that makes them feel and look great.
WHERE DOES YOUR BRAND NAME COME FROM?
It's simply my name with "art" added to the end.
WHO IS YOUR DREAM MUSE? WHY?
My dream muse would be a strong, mature, iconic woman representing strength and embracing maturity with style and integrity such as Oprah, Helen Mirren, and Jane Fonda.
YOUR DREAM COLLABORATION?
Hermès, of course, would be the dream, as they love and appreciate art and the story on their stunning scarves; to design for them would be a dream come true.
WHAT INSPIRES YOU ABOUT THE WEARINGIRISH MOVEMENT?
Margaret Molloy is so very stylish and fashionable herself that one is delighted and honored to see her wear and style one's pieces so well and creatively, often in ways and places that bring new life to one's product.
WHO DO YOU WANT TO WEAR IRISH?
Sourcing fabrics, manufacturing, and printing often have to be sourced outside the country, meaning a lot of time, finance, research, and dedication is required. All this is evident in the uniqueness of our products. I want the whole world to wear and appreciate Irish.
TAKE US THROUGH YOUR CREATIVE PROCESS.
My hand drawings are scanned and worked on in Photoshop where they come alive with color, becoming a unique design with a depth of meaning. They are then printed onto the best thick silks and finished with a hand rolled hem.
HOW DOES A SENSE OF PLACE INFORM YOUR CREATIVE PROCESS— SPECIFICALLY IRELAND?
My drawings are inspired by what's around me, such as people watching or after a walk among nature. I may draw amazing shapes and colours that evolve into abstract birds and plants, all of which are from uniquely Irish experiences in our quaint streets and countryside.
WHAT DOES BEING IRISH MEAN TO YOU AND IN WHAT WAY HAS IT INFLUENCED YOUR CREATIONS? 
We are fortunate to absorb our amazing landscape and we have some great cultural traits such as friendliness, empathy, and genuineness—all of which I hope is evident in my work.
MOST COVETED ITEM IN YOUR COLLECTION?
I love the "Birds Wearing Shoes" design, as these birds drawn from my imagination have developed into little characters that want to wear shoes to express their individuality. Some appear as abstract robins or other Irish birds, and they are communicating with each other in a human way. It's such fun, and there is exceptional detail in each character with its unique shoe design.
THREE THINGS YOU CAN'T LIVE WITHOUT?
 I hope I never have to live without chats with Laura, friends and fresh air.
YOUR GO-TO STYLING TRICK?
A beautiful silk scarf transforms any outfit.
TELL US ONE THING ABOUT YOURSELF THAT PEOPLE SHOULD KNOW THAT I DIDN'T ASK.
I want to live and work in America and bring my Irish designs to New York.