WEARINGIRISH showcases top designers/brands from Ireland.
In this series, meet the designers and hear their stories. Here Margaret chats with Elaine Keogh.
Visit elainekeogh.co.uk for more!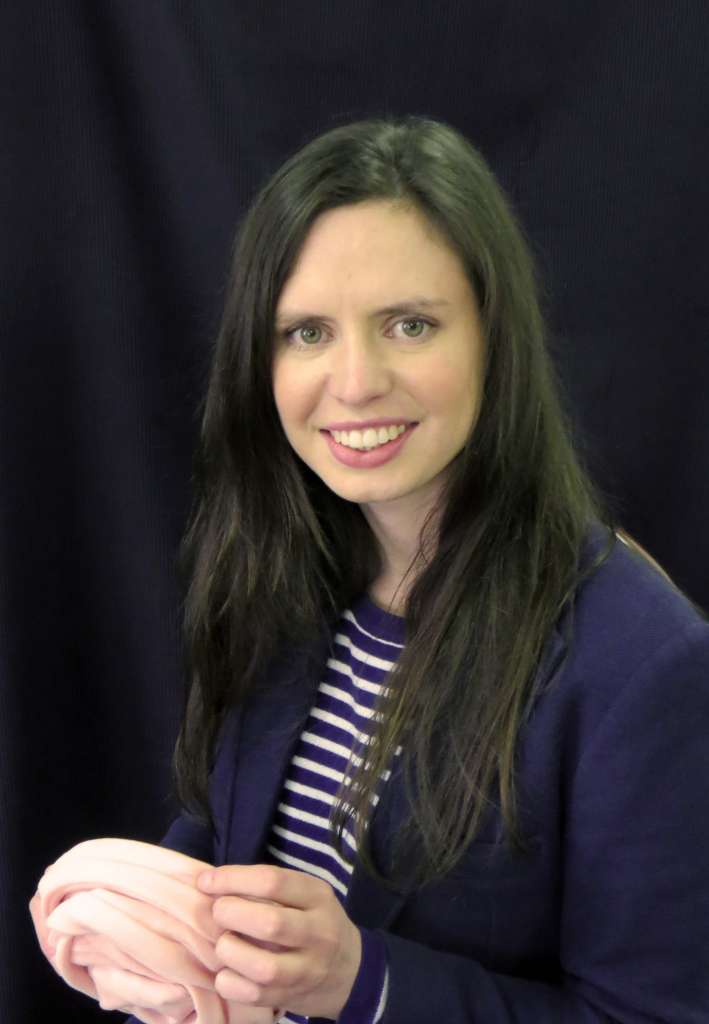 TELL US ABOUT YOUR BACKGROUND.
I grew up in the Georgian town of Birr, in the midlands of Ireland. I started millinery ten years ago while attending LCF before starting my official traditional training under Rose Cory MBE, (Royal Warrant holder for 47 years), my training lasted four years. Following this, I studied Sustainable Fashion in the Netherlands for one year.
WHAT WAS THE MOST DEFINING MOMENT OF YOUR CAREER?
In 2016, I was chosen to launch my winter collection in Brown Thomas under the CREATE initiative, and this was an incredible achievement as the theme was sustainability and the focus of my new brand at the time.
WHAT'S YOUR AMBITION FOR YOUR BRAND?
I am undergoing research into new ways of making Elaine Keogh a more sustainable brand by looking deep into my supply chain work on projects that will incorporate positive change in the industry, sourcing fabrics responsibly, including Irish made fabrics.
HOW YOU WOULD DEFINE THE HEART AND SOUL OF YOUR BRAND?
My brand combines traditional craftsmanship and slow fashion to create responsible, quality, timeless hats that are a little hug for your head.
WHERE DOES YOUR BRAND NAME COME FROM? 
My brand name is my first name, Elaine, which is a version of my mother's name, Helen, and my family name Keogh, whose crest is a lion, an emblem of deathless courage with a hand which symbolizes faith, sincerity, and justice, so ELAINE KEOGH is a true Irish family brand.
WHO IS YOUR DREAM MUSE? WHY? 
Meryl Streep as she uses the platform she has to give women all over the world a voice. I make hats for strong women like her.
YOUR DREAM COLLABORATION?
Zac Posen—for his ability to allow his fabrics to whisper his designs to the world.
WHAT INSPIRES YOU ABOUT THE WEARINGIRISH MOVEMENT?
The Wearing Irish movement inspires me because it was set up by a strong Irish woman, Margaret, who has given a platform to Irish designers in the US and is connecting people through fashion.
WHO DO YOU WANT TO WEAR IRISH?
Michelle Obama, she is married to an Irish man after all!
HOW DOES A SENSE OF PLACE INFORM YOUR CREATIVE PROCESS— SPECIFICALLY IRELAND?
In 2015, I set up at Belmont Mill, Co. Offaly, an incredible 18th-century building, and gardens set in the wild landscape of the boglands. Inspired by the sparseness of the surrounding area during the winter months and the chaos of the wildflowers during the summer months each collection is born. The structural design of each hat reflects the scenery in rural Ireland and each hat trades excessive detailing for a purity of design, emphasizing a gentlewoman style.
WHAT DOES BEING IRISH MEAN TO YOU AND IN WHAT WAY HAS IT INFLUENCED YOUR CREATIONS? 
I am incredibly proud of our heritage and culture and the high standard of craftsmanship around our country. While I have traveled for studies, I have always been drawn back to the midlands of Ireland where I am most inspired.
MOST COVETED ITEM IN YOUR COLLECTION?
A hat named "Harriet." I always know a Harriet client. She is a powerful lady—ever daring, sophisticated and stylish.
THREE THINGS YOU CAN'T LIVE WITHOUT?
Burt's Bees lip balm, sunglasses and a silk turban.
YOUR GO-TO STYLING TRICK?
A silk turban is great to dress up or down and is known to turn fuzzy hair silky soft.
TELL US ONE THING ABOUT YOURSELF THAT PEOPLE SHOULD KNOW THAT I DIDN'T ASK.
I love numbers: I am the youngest of seven children, the fifth girl and the ninth in our family. I incorporate these numbers into every collection I do—the number of petals in a flower, pattern pieces, or the amount of hats in each collection.