WEARINGIRISH showcases top designers/brands from Ireland.
In this series, meet the designers and hear their stories. Here Margaret chats with Emer Roberts.
Visit emerroberts.com for more!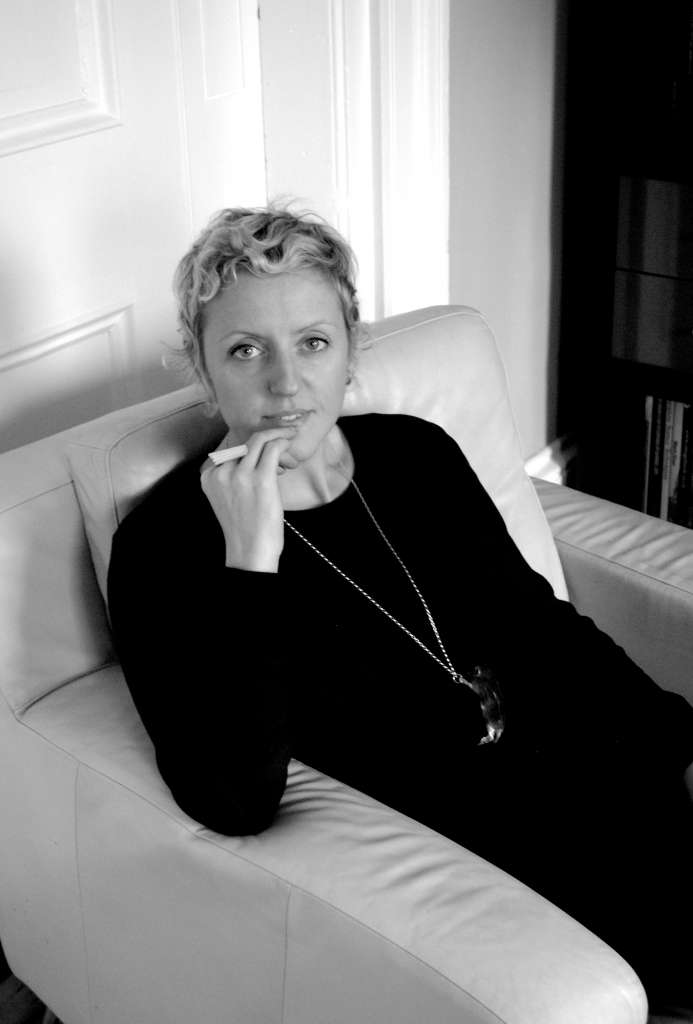 TELL US ABOUT YOUR BACKGROUND.
I received my MFA in Sculpture with NCAD, Dublin in 2009. Since then, I have collaborated with culinary artists/philosophers MOUTH for conceptual banquets while working continuously in my studio. There is continuity in the varied projects I have had the privilege of working on. Authenticity is important to me.
WHAT WAS THE MOST DEFINING MOMENT OF YOUR CAREER?
Winning three awards consecutively in 2019: I was awarded Accessories Designer of the Year in Fashion and Textiles with the Institute of Designers in Ireland (IDI) and Best Product in the Jewellery category at Showcase 2019; I went on to win the Jewellery Designer of the Year award with the Irish Fashion Innovation Awards.
WHAT'S YOUR AMBITION FOR YOUR BRAND?
To be recognized for pushing boundaries with strong, original design.
HOW YOU WOULD DEFINE THE HEART AND SOUL OF YOUR BRAND?
An edgy and elegant luxury fine jewellery brand.
WHERE DOES YOUR BRAND NAME COME FROM? 
My brand name is my name.
WHO IS YOUR DREAM MUSE? WHY? 
A dream combination of Meret Oppenheim, Elsa Schiaparelli, and Eileen Gray. They were all forces of nature in their creative outputs, and for their individual aesthetics, which appeals to me.
YOUR DREAM COLLABORATION?
One such as Lee McQueen for his conceptual fine art intentions in fashion.
WHAT INSPIRES YOU ABOUT THE WEARINGIRISH MOVEMENT?
It is a potent opportunity to reveal contemporary Irish design to the international marketplace.
WHO DO YOU WANT TO WEAR IRISH?
Those who appreciate quality art, craft, and design.
TAKE US THROUGH YOUR CREATIVE PROCESS.
I am up at daybreak and very content in the studio, designing as I create. My process varies with the architectural/art deco designs or the divergent Wearable Biology fine jewellery. With the wearable art designs, I work from my moulds and cast and manipulate in wax. Or deconstruct metals to reimagine new architectural pieces.
HOW DOES A SENSE OF PLACE INFORM YOUR CREATIVE PROCESS— SPECIFICALLY IRELAND?
Waterstown Park, one of the most ecologically important parks in Dublin, was our extended back garden growing up. Close to the Phoenix Park, we had the best of city and country. My father brought his love of (Westmeath) country life to Dublin, breeding a variety of animals. This informed my fine arts practice which revolved around the mammal, similarity between species and the institutional space.
WHAT DOES BEING IRISH MEAN TO YOU AND IN WHAT WAY HAS IT INFLUENCED YOUR CREATIONS? 
To me, being Irish is to be good-humoured and decent. Coming from a large, creative family provides an ever-evolving influence to never take myself too seriously in pursuit of authenticity.
MOST COVETED ITEM IN YOUR COLLECTION?
My current Art Nouveau-inspired Jaw collection from the Wearable Biology, wearable art designs. Cast from the lower jaw of the rat, it is edgy in subject matter and elegant in execution and embodies the essence of my brand.
THREE THINGS YOU CAN'T LIVE WITHOUT?
Thinking art, creating art and my little warrior daughter.
YOUR GO-TO STYLING TRICK?
Stand tall.
TELL US ONE THING ABOUT YOURSELF THAT PEOPLE SHOULD KNOW THAT I DIDN'T ASK.
I have one green eye and one blue eye.