WEARINGIRISH showcases top designers/brands from Ireland.
In this series, meet the designers and hear their stories. Here Margaret chats with Joanna Kaminska.
Visit jokamin.com for more!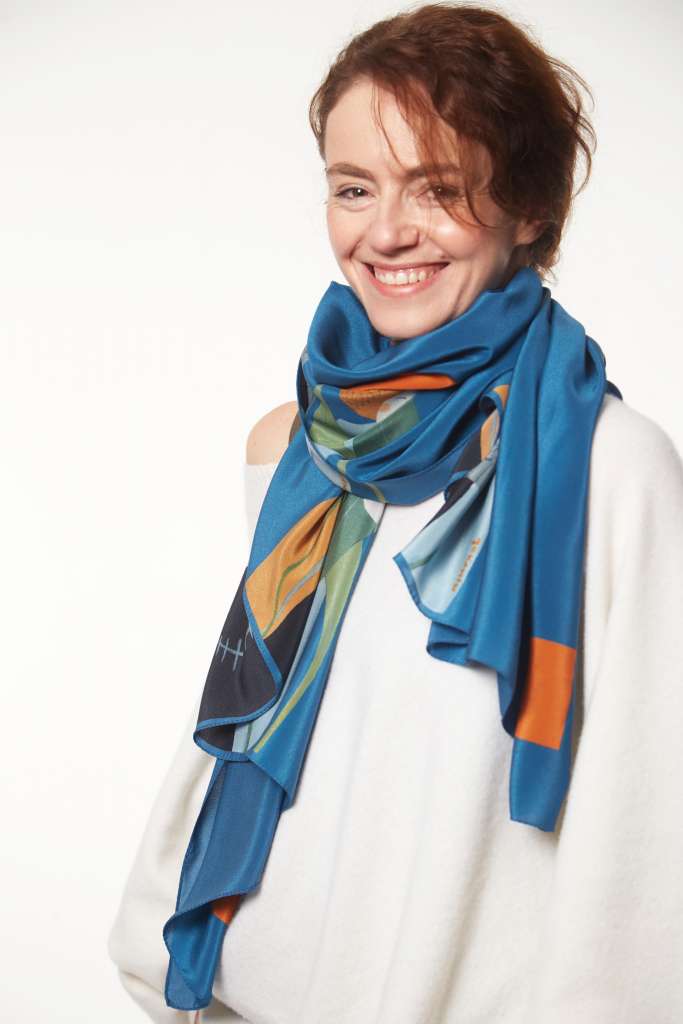 TELL US ABOUT YOUR BACKGROUND.
I'm an artist/designer originally from Poland. My background is in languages and journalism; however, my career isn't typical. I've worked in a variety of jobs including for an advertisement agency, a jewelry company and a gynecologist In New York. In 2005, I came to Ireland, had two sons and Ireland became our home.
WHAT WAS THE MOST DEFINING MOMENT OF YOUR CAREER?
Every step advances me in what I am doing. It is a slow process, and there are no shortcuts, but there is progress! As an artist, it is an honor to have my work in the National Gallery of Ireland shop. Also, being selected for the Brown Thomas CREATE 2019 showcase is very special.
WHAT'S YOUR AMBITION FOR YOUR BRAND?
To bring inspiration and happiness to my customers and steadily grow my customer base.
HOW YOU WOULD DEFINE THE HEART AND SOUL OF YOUR BRAND?
JOKAMIN is about looking for magic in every aspect of life. As an artist, I aim to speak a universal language that can be understood by everyone.
WHERE DOES YOUR BRAND NAME COME FROM? 
JOKAMIN is an abbreviation of my first and last name.
WHO IS YOUR DREAM MUSE? WHY? 
There are so many inspirational people around the world that it is hard to choose. I heard that one of my scarves was bought for Isabella Rossellini when she was filming in Dublin—that made me very happy because she is a style icon whom I admire.
YOUR DREAM COLLABORATION?
I would love to design a scarf for Hermès for obvious reasons, and I would love to collaborate with designers such as those from Gucci and Vivienne Westwood, to name but a few!
WHAT INSPIRES YOU ABOUT THE WEARINGIRISH MOVEMENT?
It's a great initiative to support Irish creativity, and I applaud it!
WHO DO YOU WANT TO WEAR IRISH?
I don't have any specific person in mind, but it would be great if people around the globe see Irish designs as being of such high quality and creativity that they are willing to pay for them.
TAKE US THROUGH YOUR CREATIVE PROCESS.
I tell stories through my art, and when I work on a new design, it is a similar process. We are all connected, and I believe we experience similar challenges. Whatever I experience, or I see I throw it down on paper. However, if I am working on a scarf, I am more design-driven with colours and design placement.
HOW DOES A SENSE OF PLACE INFORM YOUR CREATIVE PROCESS— SPECIFICALLY IRELAND?
I need nature to recharge. What I love in Ireland is that the landscape is peaceful and does not change drastically. I dislike visual chaos, and I find that there is harmony here.  I hope that Irish people realize how lucky they are to be surrounded by such scenery, and they should protect it.
WHAT DOES BEING IRISH MEAN TO YOU AND IN WHAT WAY HAS IT INFLUENCED YOUR CREATIONS? 
Being Irish means being accepted and welcomed; living in Ireland has given me the freedom to create.
MOST COVETED ITEM IN YOUR COLLECTION?
It's funny but my very first scarf design "Marionettes" has an extraordinary place in my collection. People are drawn to it. Maybe because of the colours—a blend of grey-blues, yellow ochre, orange, and white—or perhaps because of the theme? Everyone feels like a marionette at times.
THREE THINGS YOU CAN'T LIVE WITHOUT?
Air, movement and creating.
YOUR GO-TO STYLING TRICK? 
Be yourself, wear what you love and what makes you happy.
TELL US ONE THING ABOUT YOURSELF THAT PEOPLE SHOULD KNOW THAT I DIDN'T ASK.
Three times a week, I train in Aikido martial art. It keeps me healthy and helps me deal with life.  Last year I achieved my black belt in Aikido, so I'm proud of that.