WEARINGIRISH showcases top designers/brands from Ireland.
In this series, meet the designers and hear their stories. Here Margaret chats with Paul Costelloe.
Visit paulcostelloe.com for more!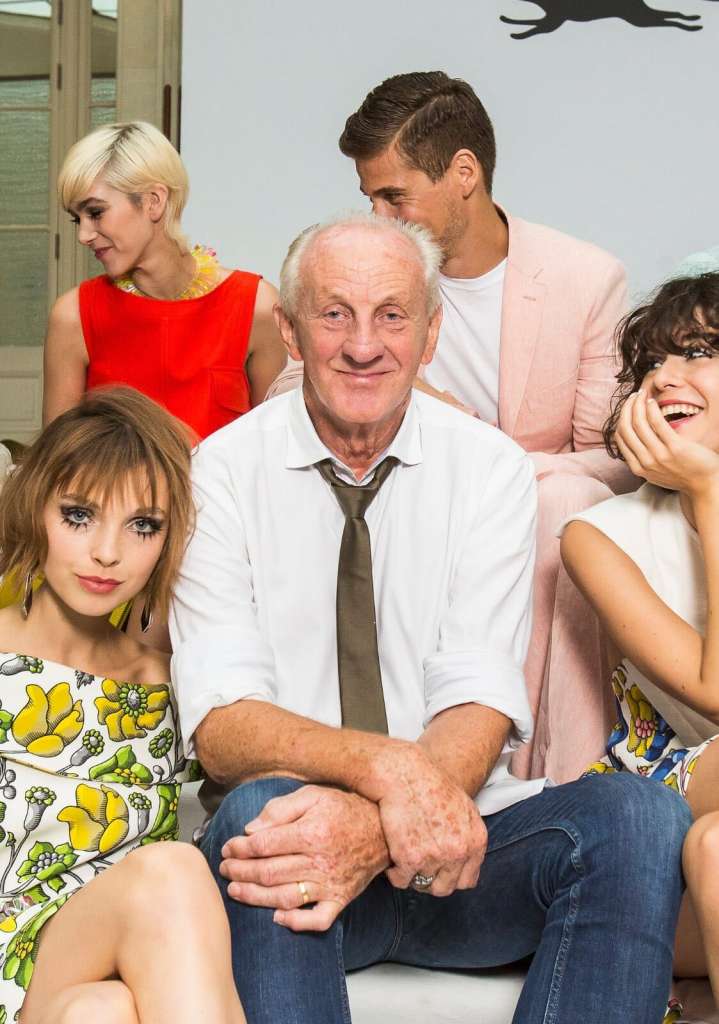 WHAT WAS THE MOST DEFINING MOMENT OF YOUR CAREER?
The first time visiting Princess Diana at Kensington Palace to dress her for an upcoming trip to India. When I walked into the drawing room looking out over Hyde Park, I was so thrilled.
WHAT'S YOUR AMBITION FOR YOUR BRAND?
To realise Paul Costelloe as a truly global fashion brand.
HOW YOU WOULD DEFINE THE HEART AND SOUL OF YOUR BRAND?
Material and texture. Only by understanding the origin of a fabric, its composition and the personal stories in it can we craft something customers will love and cherish.
WHERE DOES YOUR BRAND NAME COME FROM? 
Myself.
WHO IS YOUR DREAM MUSE? WHY? 
Anyone who has a sense of humour.
YOUR DREAM COLLABORATION?
To be a costume designer for a movie starring Gwyneth Paltrow and Christopher Bale.
WHAT INSPIRES YOU ABOUT THE WEARINGIRISH MOVEMENT?
Ireland is now deservedly getting recognised for its young design talent, and the WearingIrish movement has a vital role to play in driving this recognition.
WHO DO YOU WANT TO WEAR IRISH?
Everyone. I am proud to wear Irish brands and materials, but prices must be competitive.
HOW DOES A SENSE OF PLACE INFORM YOUR CREATIVE PROCESS- SPECIFICALLY IRELAND?
Ireland plays a big role in my creative thinking—working with Irish materials (linens and tweeds) and the landscapes of Ireland that I am constantly painting.
WHAT DOES BEING IRISH MEAN TO YOU AND IN WHAT WAY HAS IT INFLUENCED YOUR CREATIONS? 
It helps to keep me grounded and realistic.
MOST COVETED ITEM IN YOUR COLLECTION?
A red military coat from my Autumn/Winter 2019-20 womenswear catwalk collection.
THREE THINGS YOU CAN'T LIVE WITHOUT?
My wife, my children, and my paint brush.
YOUR GO-TO STYLING TRICK?
For men, a white scarf to be an individual.
TELL US ONE THING ABOUT YOURSELF THAT PEOPLE SHOULD KNOW THAT I DIDN'T ASK.
I failed most exams at school and didn't even take my leaving cert exams.