WEARINGIRISH showcases top designers/brands from Ireland.
In this series, meet the designers and hear their stories. Here Margaret chats with Keira and Dairine Kennedy.
Visit kdk.ie for more!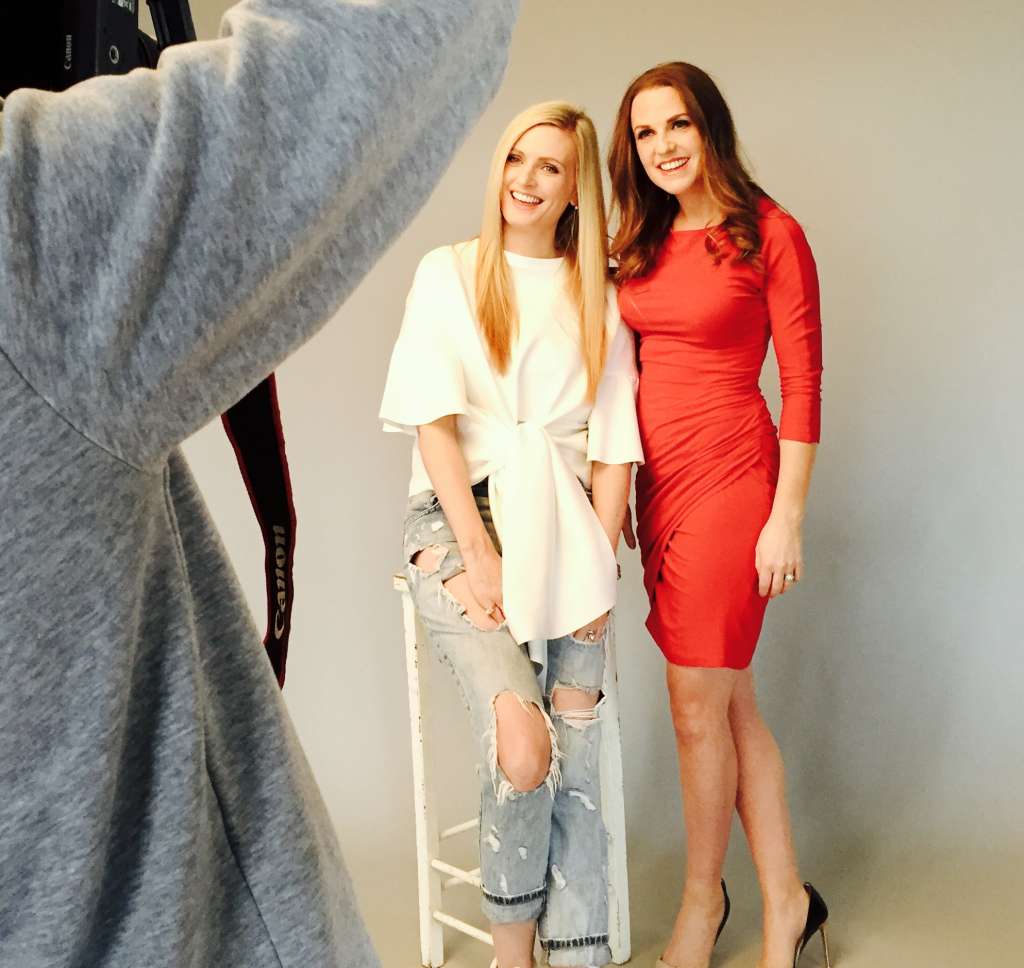 TELL US ABOUT YOUR BACKGROUND.
We came to the fashion business late, having spent most of our careers working in the corporate world—Dairine still does—but we saw a gap for something we felt was missing. We love to get dressed up for events, but it can feel a bit soulless just dressing up in outfits that hold no huge meaning, and when we couldn't find scarves in the right colours to pull an outfit together, we created our own. Each of our scarves is a recreated scene from a landscape or moment with significance to us from a street in Cork to a beautiful tree in Connemara, even an everyday scene of Dublin cobble streets. And it feels so special to wear something that has a memory attached or a story to tell.
WHAT WAS THE MOST DEFINING MOMENT OF YOUR CAREER?
The day KDK was part of the Night of Irish Fashion, a show hosted by the London Irish Centre. We were joined by all the Council of Irish Fashion designers, but it was a real 'aha' moment where we felt our collection had progressed, it was no longer digital print scarves when we saw how beautifully our photographs digitally printed on cashmere sweaters and silk kaftans, it felt really right.
WHAT'S YOUR AMBITION FOR YOUR BRAND?
We want the brand to expand worldwide.
HOW YOU WOULD DEFINE THE HEART AND SOUL OF YOUR BRAND?
To translate the absolute beauty of the Irish landscape into wearable art. We want to continue creating products for people that they really love; there is emotion attached to our designs, the wearer gets more than something tangible when they wear KDK.
WHERE DOES YOUR BRAND NAME COME FROM? 
Our names! Keira and Dairine Kennedy—KDK.
WHO IS YOUR DREAM MUSE? WHY? 
We have a fondness for Penelope Cruz and Blake Lively so to see either of them in a KDK piece would make us extra happy.
YOUR DREAM COLLABORATION?
We love Charlotte Olympia—her quirky designs are not only beautifully crafted but innovative, colourful, and most of all, fun.
WHAT INSPIRES YOU ABOUT THE WEARINGIRISH MOVEMENT?
To see Irish talent and craft portrayed in a contemporary way is so inspiring. It's incredible to see heritage craft and design from Ireland being promoted, but it is what people are accustomed to seeing, WearingIrish showcases how cutting-edge we can be amongst other global players.
WHO DO YOU WANT TO WEAR IRISH?
Well, who wouldn't want Michelle Obama to wear their designs? She's fabulous in every way.
TAKE US THROUGH YOUR CREATIVE PROCESS.
We are constantly snapping—places, things, landscapes. Then, we play around with the images and see what designs we can digitally recreate; we tinker with colour, shapes, sizes—this can take weeks on a single design until we get it right. Then, we have to sample how it looks on different fabrics until we get it just right.
HOW DOES A SENSE OF PLACE INFORM YOUR CREATIVE PROCESS— SPECIFICALLY IRELAND?
Our approach is simple; we take snaps of key Irish landmarks, unique places we've visited or even just beautiful, fleeting moments in time—then digitally remaster the photography and combine it with super-luxe cashmere yarns and playful colours. We want people's memories of these special Irish places to last for more than just a moment, so their clothes have meaning, and a story to tell, which is the essence of Irishness in itself.
WHAT DOES BEING IRISH MEAN TO YOU AND IN WHAT WAY HAS IT INFLUENCED YOUR CREATIONS? 
Ireland is known for its creative thinking, music, art, writing, and poetry—it's in our veins, our Grandfather was also a painter—so we appreciate the artistic beauty in all of these things, that's the essence of KDK.
MOST COVETED ITEM IN YOUR COLLECTION?
The most coveted by our customers is the Waterfall full-length silk kaftan; the most coveted by us is the Poolbeg pink scarf that doubles-up as a cool summer sarong.
THREE THINGS YOU CAN'T LIVE WITHOUT?
A good mascara, a KDK scarf, and a spritz of perfume.
YOUR GO-TO STYLING TRICK? 
At the moment, it's the versatility of our mini silk scarves. In any one day, I can style one in my tied-back hair or wrap it around my wrist or the handle of my bag.
TELL US ONE THING ABOUT YOURSELF THAT PEOPLE SHOULD KNOW THAT I DIDN'T ASK.
I have always been a keen horse rider. I represented Ireland in Horse Riding in the World Student Games.