WEARINGIRISH showcases top designers/brands from Ireland.
In this series, meet the designers and hear their stories. Here Margaret chats with Tahnee Morgan.
Visit 7thheaven.ie for more!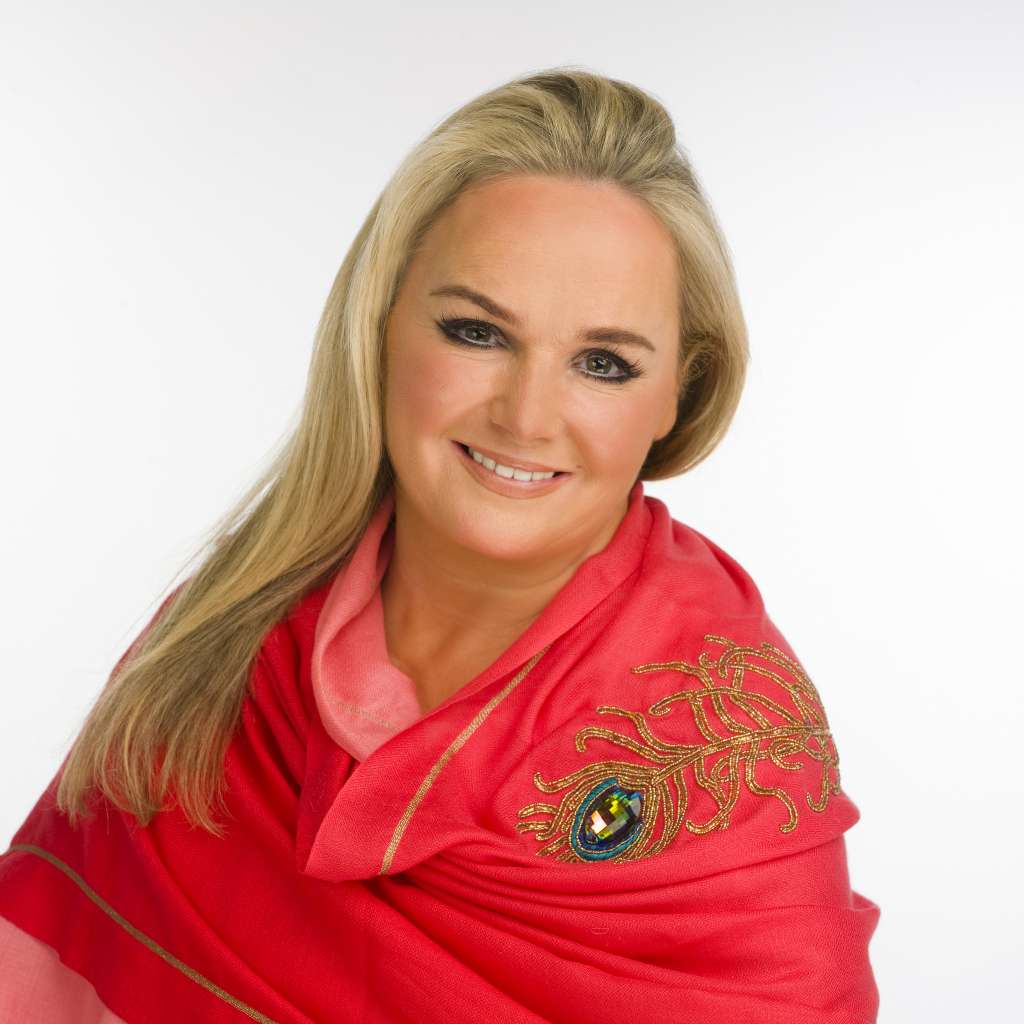 TELL US ABOUT YOUR BACKGROUND.
I am the youngest of seven children, brought up in Drogheda, Co Louth, opposite the river Boyne. As a child, I knew I could see and understand things that others couldn't. My mother knew of my gift but told me to keep it secret. For years, I did. I studied fashion and trained as a milliner, like my grandparents. I was lucky and was often featured on TV and in films and magazines, but denying my gift made me unwell, and finally, I understood that I needed to set it free—in my life and my creative work.
WHAT WAS THE MOST DEFINING MOMENT OF YOUR CAREER?
May 2009, following an operation, I began to feel very unwell. In the ambulance, I left my body and went to a place of light and beauty, where I felt my deceased father's energy coming through. However, I knew I couldn't stay. I fought to get back to my body, to my family. I was told that I could leave, but that on earth, I must work with the angels. I said I would. I opened myself to them and, soon after, added a range of spiritual jewelry and luxury scarves to my milliner designs.
WHAT'S YOUR AMBITION FOR YOUR BRAND?
7th Heaven designs are not just beautiful; they are imbued with the positive healing powers of the cosmic energy I channel when creating them; because of that, I would love everyone to know them and wear them.
HOW YOU WOULD DEFINE THE HEART AND SOUL OF YOUR BRAND?
In everything I do, I try to bring the grace and goodness of the angels together with the beauties of the Irish landscape.
WHERE DOES YOUR BRAND NAME COME FROM? 
The name—7th Heaven—was spiritually given to me by Archangel Michael, when I was shown the colours of the seven archangels and inspired to create with their energy.
WHO IS YOUR DREAM MUSE? WHY? 
No one person encapsulates what I do and believe in, except perhaps Mother Nature. Although seeing Minister Josepha Madigan wear the 7th Heaven Green Angel Raphael wrap scarf and bracelets for St Patrick's Day 2019 in Japan was a particularly proud and beautiful moment.
YOUR DREAM COLLABORATION?
I am already in deep spiritual collaboration with the angels; that is enough for me.
WHAT INSPIRES YOU ABOUT THE WEARINGIRISH MOVEMENT?
The passion of WearingIrish to showcase the best of this beautiful country's designs resonates with my desire to bring this to a broader audience.
WHO DO YOU WANT TO WEAR IRISH?
Anyone who feels the pull of Ireland, through their bloodline or their imagination.
TAKE US THROUGH YOUR CREATIVE PROCESS.
Each design begins as a story waiting for me to tell it; I work through exotic detailed embroidery, bejeweled fabrics, and crystals, but most of all, I work with the energy of the angels and the earth.
HOW DOES A SENSE OF PLACE INFORM YOUR CREATIVE PROCESS— SPECIFICALLY IRELAND?
To quote George Bernard Shaw, "Ireland is like no other place under Heaven." We are a nation of healers and thinkers, and I am always inspired by the people and the natural wonders of this ancient land.
WHAT DOES BEING IRISH MEAN TO YOU AND IN WHAT WAY HAS IT INFLUENCED YOUR CREATIONS? 
It means everything: who I am, what I believe, how I respond to the world around me; I try to reflect the energy of this country in everything I create.
MOST COVETED ITEM IN YOUR COLLECTION?
7th Heaven is about positive colours and spiritual associations. One much-loved item is the Archangel Michael bracelet, representing protection, strength and courage.
THREE THINGS YOU CAN'T LIVE WITHOUT?
Family gatherings, yummy bread from The Foods of Athenry, and the magical views from the Ring of Kerry.
YOUR GO-TO STYLING TRICK? 
One of my Angel Gabriel wrap scarves, with a matching Angel Gabriel freshwater pearl beaded bracelet, and a pair of handmade pearl earrings.
TELL US ONE THING ABOUT YOURSELF THAT PEOPLE SHOULD KNOW THAT I DIDN'T ASK.
I can't live without Kerrygold butter on my potatoes!