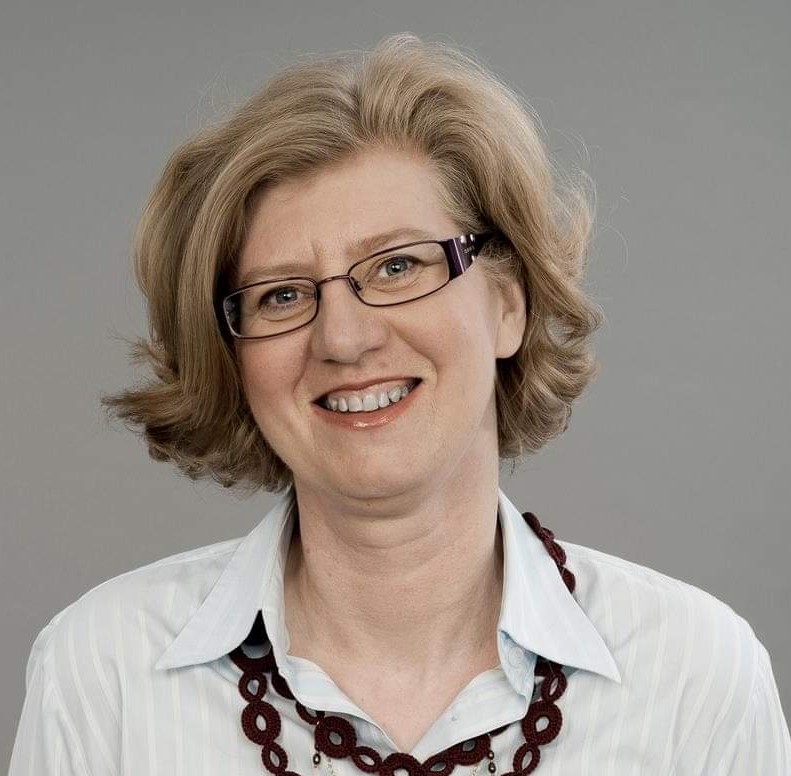 TELL US ABOUT YOUR BACKGROUND.
My mother and grandmother were forever creating, so I had to, too!  As a teenager, I first knitted for family and friends, and the orders just kept on coming!  In 2013, I designed the "Crafted by You" collection of crochet jewellery kits. In 2014, I turned my crochet hook to leather, and I haven't looked back since!
WHAT WAS THE MOST DEFINING MOMENT OF YOUR CAREER?
There have been a few for me!  The award for the Best New Jewellery Design and Best New Product Awards for my crochet necklace "Grace" at Ireland's leading Craft Design Exhibition "Showcase" in 2011. 
The opportunity then to present this prize-winning necklace to First Lady Michelle Obama on her visit to Ireland in 2011.  Then to receive a beautiful letter of thanks from the First Lady herself!
In the Fall 2011 edition of Vogue Knitting International, my design was recognised as "… the genius of liberating traditional Irish crochet motifs…"
WHAT'S YOUR AMBITION FOR YOUR BRAND?
Displayed on top catwalks in London, Paris, and New York with leading designers.
HOW YOU WOULD DEFINE THE HEART AND SOUL OF YOUR BRAND?
Style and quality nurtured in hand and worth every penny!
YOUR DREAM COLLABORATION?
Christian Dior.  To see one of my necklaces or belts sitting on the ultimate little black dress? Perfection!
WHAT INSPIRES YOU ABOUT THE WEARINGIRISH MOVEMENT?
It is simply superb how the creation of WearingIrish links Irish design talent of every level, ready to be discovered. Irish fashion is now being displayed around the world and understood to be more than green shamrocks and lace.
WHO DO YOU WANT TO WEAR IRISH?
Everyone who understands and appreciates quality and style! 
TAKE US THROUGH YOUR CREATIVE PROCESS.
Every design begins with one crochet hook and some leather cord.  Then a selection of crochet stitches with a selection of hooks and cords.  Different stitches and colours compliment different shapes.
HOW DOES A SENSE OF PLACE INFORM YOUR CREATIVE PROCESS— SPECIFICALLY IRELAND?
Every time I go for a walk, I am looking around and notice so much that I haven't seen before!  Tremendous architecture, window shapes, decorative fanlights over main doors, decorative iron gates, colours, and more. There's a lot to re-create in leather and crochet.
WHAT DOES BEING IRISH MEAN TO YOU AND IN WHAT WAY HAS IT INFLUENCED YOUR CREATIONS? 
Being Irish is special to me. Where else would I have discovered all I can now do with a few needles and material of so many forms.
MOST COVETED ITEM IN YOUR COLLECTION?
The Drop Necklace with Silver Bead. Here is a leather crochet necklace dressed with unique silver findings and a wonderful silver ball crafted by fellow Irish designer, Inga Reed. This design has earned me significant honours including a listing on the Irish Premium Craft Portfolio in 2012, finalist in the Golden Egg Fashion Innovation Awards 2011, and selection for show at the Solus Nua exhibition of contemporary Irish Arts in Washington DC, 2011.  
THREE THINGS YOU CAN'T LIVE WITHOUT?
My walking shoes, my golf clubs, and a taste of chocolate!
TELL US ONE THING ABOUT YOURSELF THAT PEOPLE SHOULD KNOW THAT I DIDN'T ASK.
I love to walk every day!