WEARINGIRISH showcases top designers/brands from Ireland.
In this series, meet the designers and hear their stories. Here Margaret chats with Kate O'Sullivan.
Visit irelandseyeonline.com for more!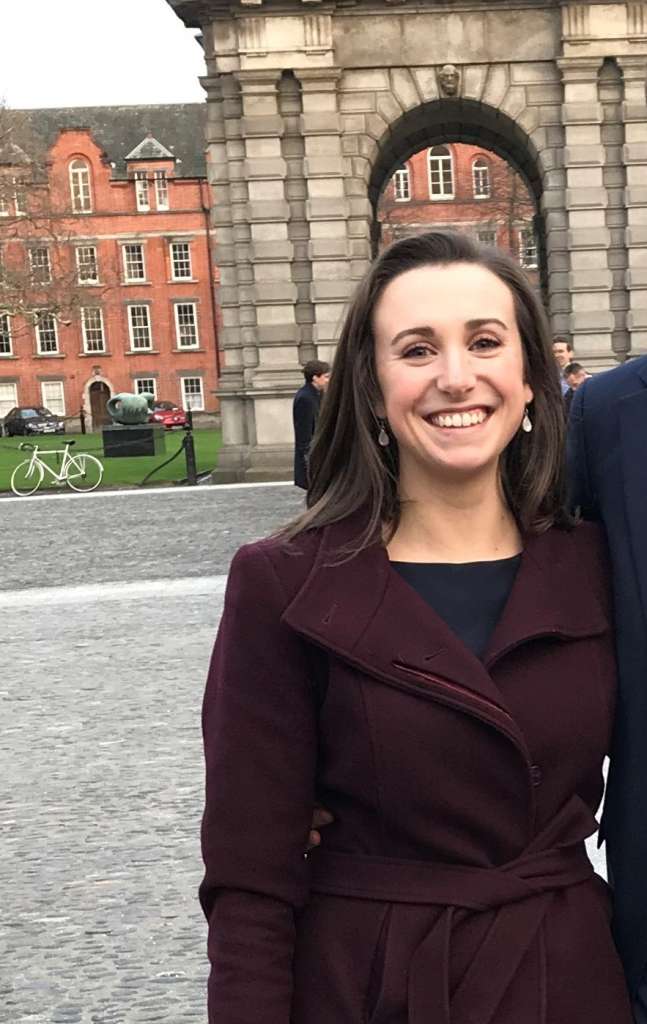 TELL US ABOUT YOUR BACKGROUND.
IrelandsEye was founded in Dublin in 1988 by my grandparents and their children. What started in the garage of my grandparent's home has, over thirty years later, now grown to become a well-known Irish knitwear brand exporting to over twenty countries worldwide.
WHAT'S YOUR AMBITION FOR YOUR BRAND?
To become the world's most sought-after Irish knitwear brand.
HOW YOU WOULD DEFINE THE HEART AND SOUL OF YOUR BRAND?
We create effortlessly stylish garments for life, by stitching the essence of what the world loves most about Ireland into each piece.
WHERE DOES YOUR BRAND NAME COME FROM? 
Our brand name was inspired by Ireland's Eye, a small uninhabited island located just off the coast of Howth in Dublin, near where we manufacture.
WHAT INSPIRES YOU ABOUT THE WEARINGIRISH MOVEMENT?
The WearingIrish movement is a platform showcasing to the world that Irish design is something to be coveted.
WHO DO YOU WANT TO WEAR IRISH?
Everyone!
TAKE US THROUGH YOUR CREATIVE PROCESS.
Our creative process begins with our design team taking a look at the full story of what is happening in the world and where we fit in. Trend forecasting inspires the new colours we bring in to our collection, as well as the overall theme for the collection and original designs.
HOW DOES A SENSE OF PLACE INFORM YOUR CREATIVE PROCESS— SPECIFICALLY IRELAND?
As one of the few Irish knitwear manufacturers remaining on the East Coast of Ireland, we take inspiration from our unique location—situated by the coast but on the edge of the bustling city of Dublin. Our garments are designed specifically with that urban coastal lifestyle in mind.
WHAT DOES BEING IRISH MEAN TO YOU AND IN WHAT WAY HAS IT INFLUENCED YOUR CREATIONS? 
Being Irish means being proud of my roots and showcasing that to the world. It heavily influences our designs; you'll find a nod to our Irish heritage across all of our pieces.
MOST COVETED ITEM IN YOUR COLLECTION?
My personal favourite is our Milford Hooded Coat. Made with a wool cotton yarn, it's the perfect transeasonal piece.
THREE THINGS YOU CAN'T LIVE WITHOUT?
Family, coffee, and a good sunset.
YOUR GO-TO STYLING TRICK? 
You'll almost always find me in black jeans—I can dress them up or down, and they pair perfectly with any IrelandsEye garment!
TELL US ONE THING ABOUT YOURSELF THAT PEOPLE SHOULD KNOW THAT I DIDN'T ASK.
I'm a qualified microbiologist!