WEARINGIRISH showcases top designers/brands from Ireland.
In this series, meet the designers and hear their stories. Here Margaret chats with Katie O'Riordan.
Visit theoandgeorge.com for more!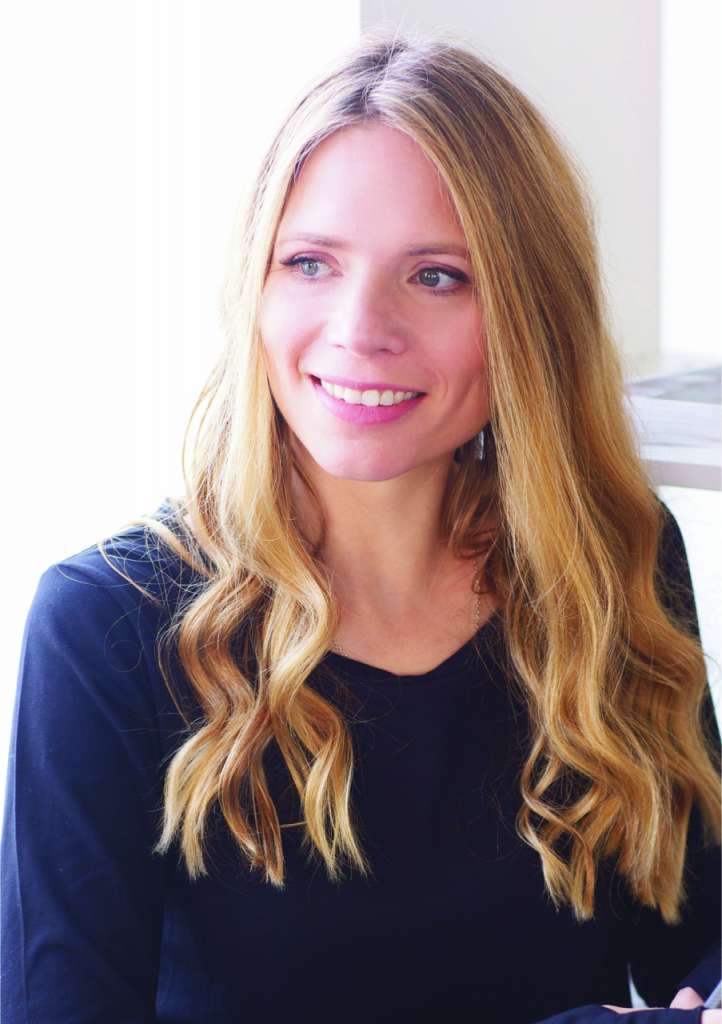 TELL US ABOUT YOUR BACKGROUND.
I have always loved fashion, but I took the long route to get here.  With a background in physics and architecture, I was always curious about science and design.  My first major stint in fashion design was with Burton Snowboards, where I managed the outerwear division and designed technical garments.  It wasn't until I moved to Ireland when I was 30 that I got formal training from Grafton Academy and started Theo + George.
WHAT WAS THE MOST DEFINING MOMENT OF YOUR CAREER?
While I was working for Burton Snowboards, I had the opportunity to work on the designs for the US Olympic Snowboard uniform.  I was flown out to Vancouver to watch the Olympics and got to meet fellow Olympic designer Vera Wang.
WHAT'S YOUR AMBITION FOR YOUR BRAND?
My ambition for Theo + George is for it to become the go-to premium, sustainable essentials brand.
HOW YOU WOULD DEFINE THE HEART AND SOUL OF YOUR BRAND?
Our brand idea, Everyday Effortless, is about simplifying your life, making the right choices to live life with more ease.
WHERE DOES YOUR BRAND NAME COME FROM? 
The brand is named after my two grandfathers.
WHO IS YOUR DREAM MUSE? WHY?
Emma Stone because she is a natural beauty, refined and elegant. Plus, she believes in and supports sustainable fashion.
YOUR DREAM COLLABORATION?
I would love to collaborate with American brand Everlane, Cuyana or Reformation.
WHAT INSPIRES YOU ABOUT THE WEARINGIRISH MOVEMENT?
Ireland is a small country, but it harbours incredible creative talents. I'm inspired by how the WearingIrish movement is creating connections for Irish talent globally.
WHO DO YOU WANT TO WEAR IRISH?
Meghan Markle, Duchess of Sussex.
TAKE US THROUGH YOUR CREATIVE PROCESS.
I am constantly documenting inspiration on my phone—from architecture to textiles.  For me, the creative process doesn't have a start or finish line. It is something I'm always refining.
HOW DOES A SENSE OF PLACE INFORM YOUR CREATIVE PROCESS— SPECIFICALLY IRELAND?
Ireland has a huge influence on my designs, especially the climate.  Each collection I design is usually centered around a key outerwear piece.  If you live in Ireland, you know how important these staples are to you wardrobe.
MOST COVETED ITEM IN YOUR COLLECTION?
The Alannah bomber jacket is by far the most coveted item in our collection.  It was designed for our first collection and worn by Amy Huberman that year. To date, it is still one of the most sought after styles.
THREE THINGS YOU CAN'T LIVE WITHOUT?
My family, friends, and the perfect t-shirt.
YOUR GO-TO STYLING TRICK? 
I'm a big fan of the French tuck. By tucking in your shirt slightly in the front, you instantly look more polished.