WEARINGIRISH showcases top designers/brands from Ireland.
In this series, meet the designers and hear their stories. Here Margaret chats with Luke Dully of Walker & Hunt.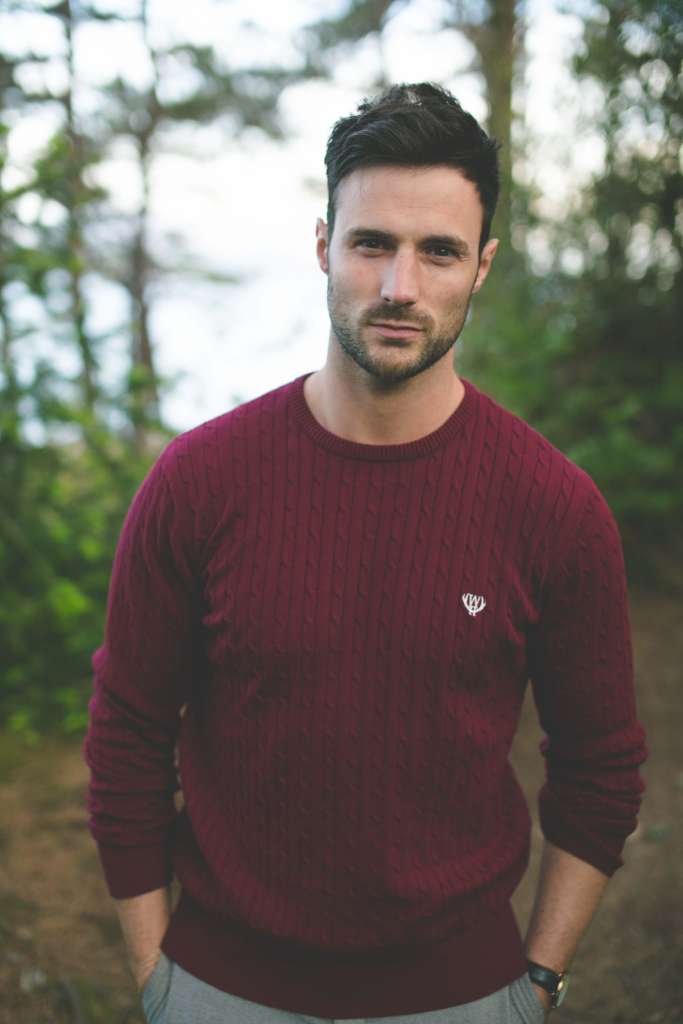 TELL US ABOUT YOUR BACKGROUND.
I studied commerce at National University College Galway before graduating in 2016. I began working in a finance role in Dublin before moving to Austin, Texas, to gain more experience. I had the opportunity to work at Facebook and work part-time in Kendra Scott's international fulfillment centre before coming home to launch in 2019. I've always had a love for fashion.  I suppose I come from a slightly different angle than most designers. I come from the business to the fashion side, whereas most come from a fashion background.
WHAT WAS THE MOST DEFINING MOMENT OF YOUR CAREER?
The most defining moment was when I first realized the actual size and scalability a business like this could have. From seeing the size of the operation, Kendra Scott had and listening to her journey to success it gave me the motivation I needed to start Walker & Hunt fully.
WHAT'S YOUR AMBITION FOR YOUR BRAND?
To become a global brand name with a wide range of products and accessories. I hope to make Walker & Hunt a sustainable and Eco- Friendly brand over the next few years as I think there is a significant shift coming in this direction.
HOW WOULD YOU DEFINE THE HEART AND SOUL OF YOUR BRAND?
Refined. Versatile. Sophisticated.
YOUR DREAM COLLABORATION?
It would either be Andrea Pirlo or Tom Hardy. Both staples of masculinity.
WHAT INSPIRES YOU ABOUT THE WEARINGIRISH MOVEMENT?
When I was working in Dublin, I realised that there wasn't an Irish High Street brand that represented me. All my friends, including myself, were buying global brands. That was one of the main reasons for starting Walker & Hunt. I am thrilled to see that there are so many other Irish designers like me who are inspired by the WearingIrish movement, and together, I think we can continue to put Ireland on the map.
WHO DO YOU WANT TO WEAR IRISH?
All people who like a subtle and classic look and share our brand values. When a foreigner thinks of Ireland, certain things come to mind—Jameson and Guinness; writers like Yeats and Oscar Wilde; our lush green landscapes; Riverdance and U2. Ireland is a small country full of icons that have been exported around the world. I hope to create something on par with our other icons, and that represents Ireland on a global stage.
TAKE US THROUGH YOUR CREATIVE PROCESS?
Throughout the years, I have built up a portfolio of designs and ideas.  The team and I sit down and decide what suits before bringing our samples forward to retailers for their opinion. Because we are so new and relatively small, we have to pick and choose wisely before going into bulk production. We hope to continue to add to our product range as we develop.
HOW DOES A SENSE OF PLACE INFORM YOUR CREATIVE PROCESS— SPECIFICALLY IRELAND?
I think that Ireland has inspired Walker & Hunt's subtle and classic designs hugely. I believe that most Irish men like a simple and refined look, as I do. I think that one of the factors this comes down to is how small Ireland is. The close-knit communities in which we live in is what keeps most Irish people so grounded. I think this is fantastic. If you start to get notions about yourself, it won't be long before being brought back down to earth by your friends or family.  I think this similar grounding reflects in Irish male fashion as they tend not to dress too extravagantly.
WHAT DOES BEING IRISH MEAN TO YOU AND IN WHAT WAY HAS IT INFLUENCED YOUR CREATIONS? 
Being Irish means our heritage, our people, our beautiful landscape, and the simplicity of life. I think this is why Walker & Hunt being an Irish company, works so well. We focus on a subtle look and use Ireland's iconic scenery and rich heritage to amplify that.
MOST COVETED ITEM IN YOUR COLLECTION?
Either our weekender bags or our sweatshirts. We have a new range coming out over the next few months, and I hope people like them just as much.
THREE THINGS YOU CAN'T LIVE WITHOUT?
Friends, family, and tea & biscuits.