WEARINGIRISH showcases top designers/brands from Ireland.
In this series, meet the designers and hear their stories. Here Margaret chats with Elaine Madigan.
Visit madigancashmere.com for more!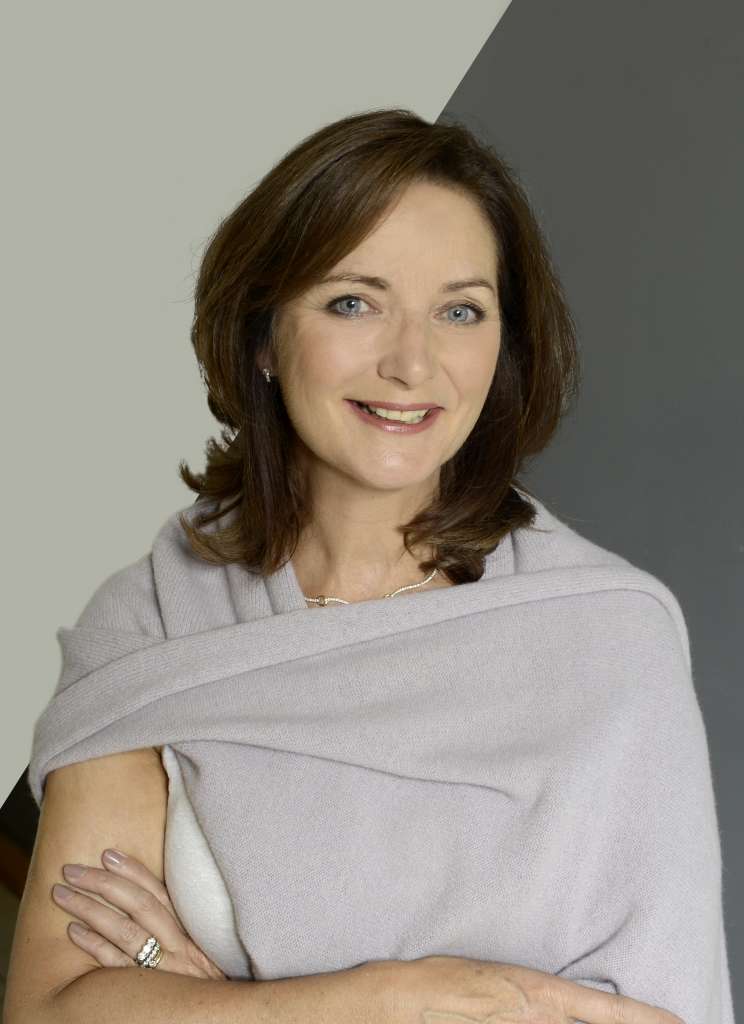 TELL US ABOUT YOUR BACKGROUND.
I learned my trade as a young teenager from my very talented mother, Maureen. She taught me how to create beautiful garments from beautiful fabrics. I studied knitwear design at Limerick IT. 
WHAT WAS THE MOST DEFINING MOMENT OF YOUR CAREER?
The most defining moment of my career has been the realization that people want to be part of our story and choose to buy into the Madigan brand.
WHAT'S YOUR AMBITION FOR YOUR BRAND?
To continue to develop our luxury Irish products within the brand and to market worldwide.
HOW WOULD YOU DEFINE THE HEART AND SOUL OF YOUR BRAND?
Designers, manufacturers and purveyors of Irish luxury.
WHERE DOES YOUR BRAND NAME COME FROM? 
Madigan is our family name, which for five generations has been synonymous with making and selling luxury Irish goods.
WHO IS YOUR DREAM MUSE? WHY?
My dream muse is Coco Chanel. She personifies elegance, determination, and self-belief.
YOUR DREAM COLLABORATION?
My dream collaboration would be with Chanel.
WHAT INSPIRES YOU ABOUT THE WEARINGIRISH MOVEMENT?
The recognition of our historic Irish design skills, taking them into the now, which will allow them to evolve into the future.
WHO DO YOU WANT TO WEAR IRISH?
Everyone should get the opportunity and experience of WearingIrish.
TAKE US THROUGH YOUR CREATIVE PROCESS?
We make everything here ourselves in Ireland. From my studio in County Kildare, I design and create the first of everything.  I then work with my team of ladies to produce our cashmere collection.
HOW DOES A SENSE OF PLACE INFORM YOUR CREATIVE PROCESS— SPECIFICALLY IRELAND?
My sense of place is what fuels my imagination. I'm lucky to live in the countryside in Straffan, which continues to offer me something special to inspire my creative process. It is where the magic happens.
WHAT DOES BEING IRISH MEAN TO YOU AND IN WHAT WAY HAS IT INFLUENCED YOUR CREATIONS? 
Being Irish gives me a tremendous sense of identity and heritage, and this is what has influenced my creations.
MOST COVETED ITEM IN YOUR COLLECTION?
My new Madigan Heritage Aran collection.
THREE THINGS YOU CAN'T LIVE WITHOUT?
Space for creativity, family, and great food.
YOUR GO-TO STYLING TRICK? 
Start your day with the piece you want to wear and make everything else work around it.
TELL US ONE THING ABOUT YOURSELF THAT PEOPLE SHOULD KNOW THAT I DIDN'T ASK.
Having set up many businesses over the past thirty years, I've finally found my niche, and I'm doing what I love.