WEARINGIRISH showcases top designers/brands from Ireland.
In this series, meet the designers and hear their stories. Here Margaret chats with Lou Brennan.
Visit loubrennan.com for more!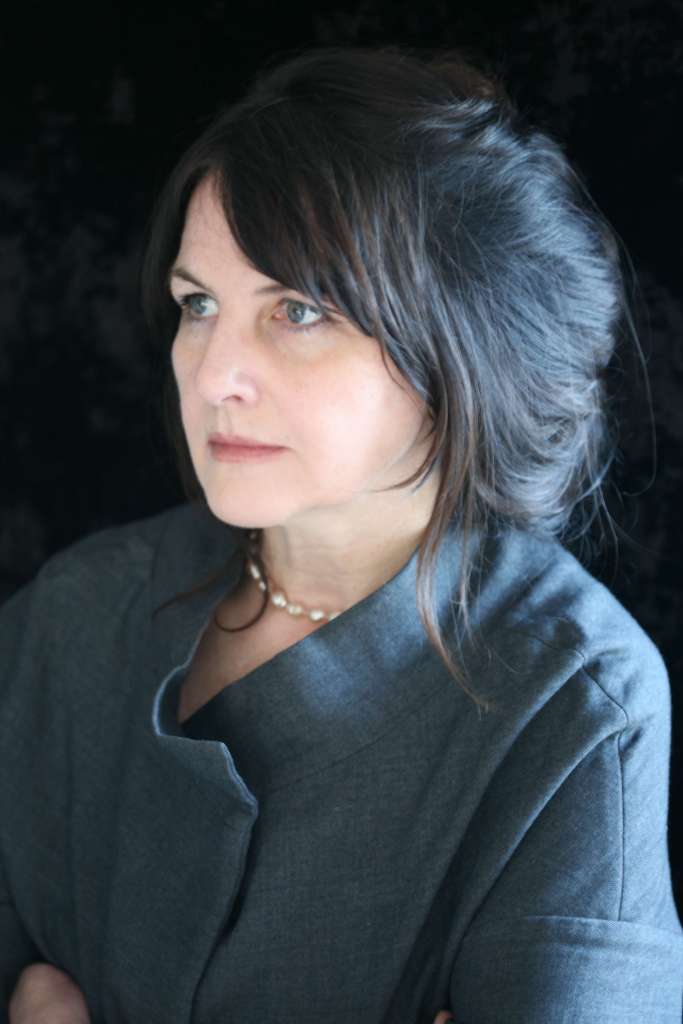 TELL US ABOUT YOUR BACKGROUND.
I was born in London to Irish parents from Co. Mayo, and I was the first graduate on the MA programme in Fashion from NCAD, Dublin over 20 years ago. I went on to work as the textile manager for John Rocha before returning to London to establish my studio.
WHAT WAS THE MOST DEFINING MOMENT OF YOUR CAREER?
My friend Seta Niland was the stylist for Alexander McQueen and fashion editor for The Face magazine, and she introduced me to Lee after I finished my first degree. I started producing textiles and catwalk pieces for him and will never forget seeing my first design for him in The Observer Life magazine.
WHAT'S YOUR AMBITION FOR YOUR BRAND?
I wish to create a brand of beautiful textiles with a strong Irish DNA, a recognizable 'Lou Brennan' handwriting and with a strong international appeal.
HOW WOULD YOU DEFINE THE HEART AND SOUL OF YOUR BRAND?
My love of Irish textiles is at the heart of my collections, and the quote from a recent Irish Times article about my new range perfectly described the brand— "Brennan's fusion of romance and heritage is a winning combination."
WHERE DOES YOUR BRAND NAME COME FROM? 
I decided to use my name for my brand with "Brennan" having a strong Irish identity and history.
WHO IS YOUR DREAM MUSE? WHY?
My dream muse would be an amalgamation of strong, beautiful, creative women not afraid to carve out their path, such as Maud Gonne, Georgia O'Keeffe, Eve Arnold—women with great personal style.
YOUR DREAM COLLABORATION?
I am particularly inspired by the collaborations that Dior's artistic director, Maria Grazia Chiuri, is forging with numerous creative practitioners, with an emphasis on handicraft and tradition, merging new and old-world techniques. Closer to home, I would love to collaborate with a woolen or linen mill to produce a range of embroidered/printed scarves.
WHAT INSPIRES YOU ABOUT THE WEARINGIRISH MOVEMENT?
The WearingIrish movement has galvanised so many Irish designers to promote their businesses on a broader international stage. The spotlight that is being shone on those participating makes me so proud to see the wealth of talent and creativity in Ireland today.
WHO DO YOU WANT TO WEAR IRISH?
I have created my business and this first collection of luxury scarves to appeal to women who seek out something special in their wardrobe. The inspiration behind my collection, that of the story of Irish textiles has a universal appeal as our fabrics have been cherished through the centuries.
TAKE US THROUGH YOUR CREATIVE PROCESS?
For this first collection, I was inspired by the iconic Galway shawls, many with paisley designs and lace borders. I hand drew motifs from my vintage Carrickmacross wedding veil and repeated and arranged the motifs to echo the patterns in the shawls.
HOW DOES A SENSE OF PLACE INFORM YOUR CREATIVE PROCESS— SPECIFICALLY IRELAND?
I live in Mayo, in a boathouse, on the edge of Lough Conn surrounded by nature and space to create, so my surroundings continuously inspire me. Once there were lace schools and linen mills all around and fortunately, one of Ireland's last working woolen mills, founded in 1892, is nearby.
WHAT DOES BEING IRISH MEAN TO YOU AND IN WHAT WAY HAS IT INFLUENCED YOUR CREATIONS? 
As the daughter of emigrants to London in the 1950s, my sense of being Irish is exceptionally acute. It was said that the spirit of loss was magnified, which is why I'm so drawn to the history and the culture of Ireland. Like the playwright Martin McDonagh, it's the Irish stories that I'm more qualified to tell.
MOST COVETED ITEM IN YOUR COLLECTION?
The "Kathleen" Irish lace print scarf in magenta and port wine, so named after my mother, who gave me my vintage Carrickmacross wedding veil that inspired this design.
THREE THINGS YOU CAN'T LIVE WITHOUT?
Other than my family, which are everything to me, I love communicating with people and learning, so my iPad is never far away. I paint, so my art materials are vital as well as my sewing machine.
YOUR GO-TO STYLING TRICK? 
Naturally, I would have to say one of my scarves whether it's one of the generously proportioned cashmere blended styles or a silk twill square tied in a bow with a mother of pearl scarf ring.
TELL US ONE THING ABOUT YOURSELF THAT PEOPLE SHOULD KNOW THAT I DIDN'T ASK.
My life as a freelance textile designer allowed me to travel the world as my husband is a musician, attending the Grammys twice and designing stage clothes for Peter Gabriel's "UP" tour. At Alexander McQueen's "Banshee" show in at The Café de Paris, I was the voice of the banshee.