WEARINGIRISH showcases top designers/brands from Ireland.
In this series, meet the designers and hear their stories. Here Margaret chats with Heidi Higgins. 
Visit heidihiggins.com for more!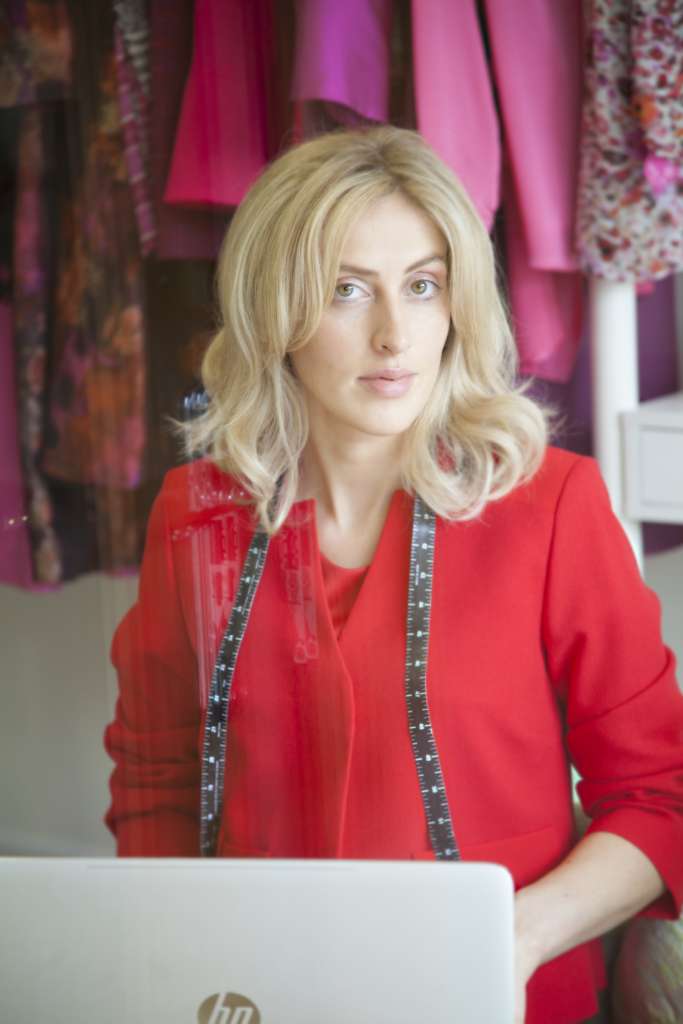 TELL US ABOUT YOUR BACKGROUND.
When I finished secondary school, I took a year out to concentrate on my portfolio for art college. The following year I started studying at the National College of Art and Design, where I specialized in Fashion Design. When I was in college, I spent a summer in New York and worked in Fitzpatrick Hotel at the reception desk and did an internship with Daryl Kerrigan. In 2009 I set up my label, and in 2010, I opened my flagship store in my home town of Portlaoise, Co. Laois. This year marks my tenth year in business!
WHAT WAS THE MOST DEFINING MOMENT OF YOUR CAREER?
Opening my store as it gave me the shop window to showcase my designs and professional retail space to meet my customers. I have my design studio upstairs from my boutique too, which is great to have the whole business all under one roof.
HOW WOULD YOU DEFINE THE HEART AND SOUL OF YOUR BRAND?
Elegance with a twist!
WHERE DOES YOUR BRAND NAME COME FROM? 
Luckily, it's my name!
WHAT INSPIRES YOU ABOUT THE WEARINGIRISH MOVEMENT?
I have always worn Irish design as it's unique and I know how much work goes into making them, so I think it is great to see the #wearingirish movement helping shine a light on Irish brands!
WHO DO YOU WANT TO WEAR IRISH?
Since I have started selling online, we have customers from all over the world who have no connection to Ireland but love the brand. I find these customers exciting as they just came across my collection and saw what they liked and of course we have great support from the Irish abroad too!
TAKE US THROUGH YOUR CREATIVE PROCESS?
As I have my store, I am very aware of what my customers are looking for, so that is always a crucial starting point when designing. I travel to Premier Vision in Paris twice a year, which is the largest fabric fair to source fabrics and meet my suppliers. Travel is an excellent source of inspiration and takes you out of the day to day running a business, so your creativity can come to life. I work mostly on the mannequin and draping the designs I want as I adore working with beautiful fabrics.
HOW DOES A SENSE OF PLACE INFORM YOUR CREATIVE PROCESS— SPECIFICALLY IRELAND?
Although I enjoyed my time in New York when I was a student, I have never had a desire to work anywhere else but Ireland. I love to travel and bring ideas home with me, but I am very proud to have my store in Ireland and still have an international brand that sells to customers worldwide! Irish ladies have a great sense of style and love colour, which is a big part of my collections!
MOST COVETED ITEM IN YOUR COLLECTION?
My Daphne coat; it's a classic HH design that I have recreated many times as it's so timeless and elegant. An investment coat is a must in Ireland!
THREE THINGS YOU CAN'T LIVE WITHOUT?
Besides my family and friends: my phone, my shoe collection, and my Mini car!
YOUR GO-TO STYLING TRICK? 
Add a pop of colour either in the garment you choose or through your accessories—it will uplift your mood and help you put your best foot forward!