WEARINGIRISH showcases top designers/brands from Ireland.
In this series, meet the designers and hear their stories. Here Margaret chats with Peter O'Brien.
Visit peterobriendesign.com for more!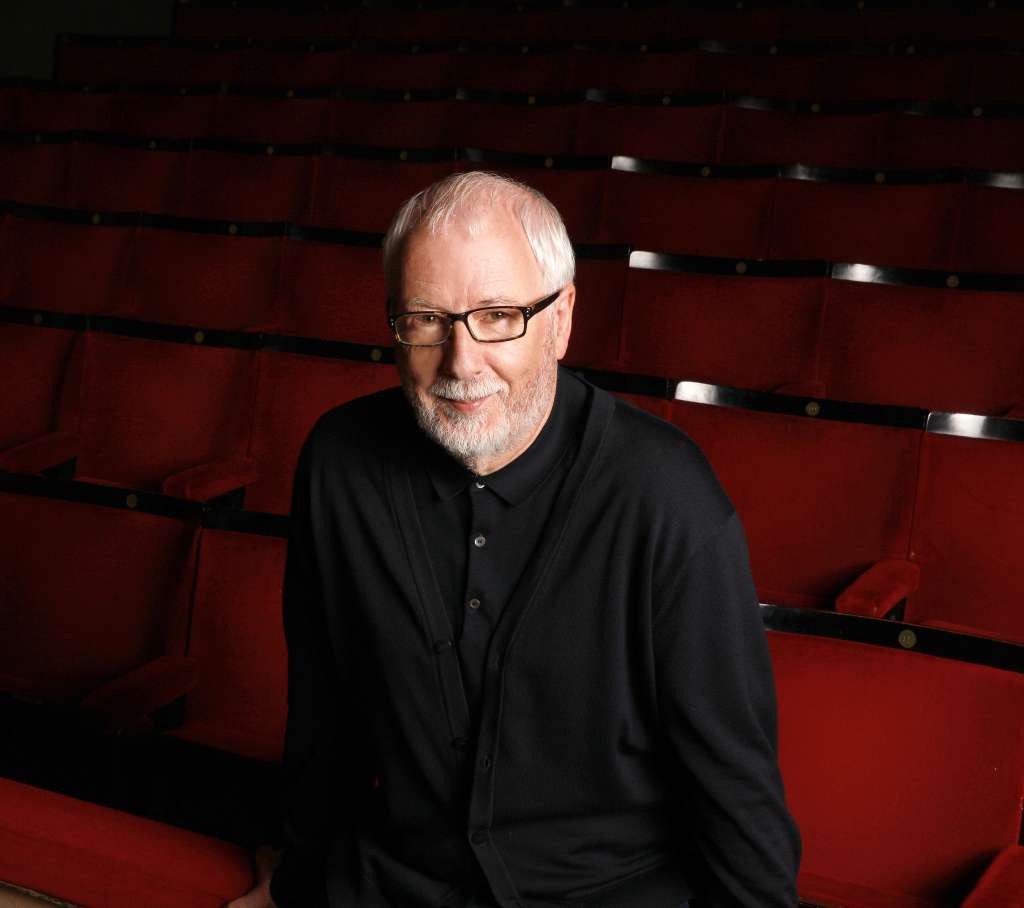 TELL US ABOUT YOUR BACKGROUND.
I was born in London to Irish parents but moved back to Ireland as a child. I seem to have spent my entire childhood with a pencil in my hand (invariably drawing grand ladies in ballgowns). At 19 I moved to London and worked in window display—now called visual merchandising. Prompted by a meeting with a fashion journalist I applied for a place a Saint Martin's School of Art. I graduated with a degree in fashion design and subsequently did a year on an exchange program with Parsons in New York doing fashion illustration.
WHAT WAS THE MOST DEFINING MOMENT OF YOUR CAREER?
Probably my first week working as a lowly assistant in the couture studio at Dior in Paris. There was a WWD preview, and I found myself on the Pont Alexandre III bridge with two models in evening gowns, a photographer, various hair & make-up people, Andre Leon Talley and me! I felt like Kay Thompson in "Funny Face." I kept pinching myself to be sure I wasn't dreaming. 
WHAT'S YOUR AMBITION FOR YOUR BRAND?
That as many women as possible get to wear my clothes and get pleasure from wearing them. 
HOW WOULD YOU DEFINE THE HEART AND SOUL OF YOUR BRAND?
Quiet drama. I love making impact with a whisper. 
WHERE DOES YOUR BRAND NAME COME FROM? 
My name.
WHO IS YOUR DREAM MUSE? WHY?
I like to design for real women.
YOUR DREAM COLLABORATION?
To design the costumes for a production of Sondheim's "A Little Night Music" that would be directed by Marianne Elliott and starring Laura Linney as Desiree and Olympia Dukakis as Madame Armfeldt.
WHAT INSPIRES YOU ABOUT THE WEARINGIRISH MOVEMENT?
Getting the message out there about Irish design can only be a positive thing.
WHO DO YOU WANT TO WEAR IRISH?
As many people as possible! 
TAKE US THROUGH YOUR CREATIVE PROCESS?
I draw and draw and draw and draw…and procrastinate! The starting point is almost invariably a piece of fabric that inspires me. I don't do anecdotal clothing; I never 'tell stories' about kidnapped princesses or imaginary journeys. I design very instinctively, informed I guess by a lifetime of being a culture vulture.
HOW DOES A SENSE OF PLACE INFORM YOUR CREATIVE PROCESS— SPECIFICALLY IRELAND?
I think anyone who does creative work will acknowledge that a sense of place deeply, if not always consciously, informs the design process. I lived outside of Ireland for 35 years, so my influences cannot be anything other than a sum of the many lives I have lived. I work from the gut, so in a sense, the concrete influences of being Irish or living in Ireland are almost impossible for me to articulate. I fear I'm not much given to navel-gazing—I just do it.
MOST COVETED ITEM IN YOUR COLLECTION?
Women seem to love our coats, and I've built up a loyal following of 'collectors.'
THREE THINGS YOU CAN'T LIVE WITHOUT?
My books, Steven Sondheim's music, and Serge Lutens' Iris Silver Mist Eau de Parfum from Le Palais Royale in Paris.
YOUR GO-TO STYLING TRICK? 
Simplify!
TELL US ONE THING ABOUT YOURSELF THAT PEOPLE SHOULD KNOW THAT I DIDN'T ASK.
I hate electric guitars.