WEARINGIRISH showcases top designers/brands from Ireland.
In this series, meet the designers and hear their stories. Here Margaret chats with Jane Asple.
Visit emmabyjane.com for more!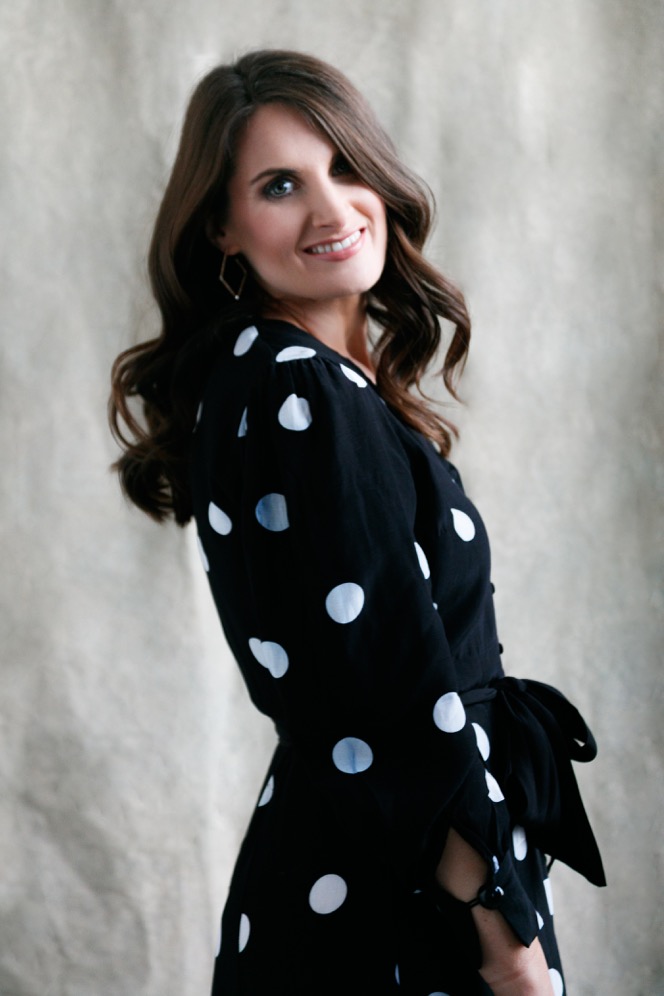 TELL US ABOUT YOUR BACKGROUND.
Before founding my brand, Emma by Jane in 2017, I was a fashion buyer. I studied fashion buying and merchandising at London College of Fashion. I then got a job with Primark in the UK, where I was responsible for designing collections based on current trends, sourcing suppliers, building strategies for the growth of my product areas. After five years with Primark, it was finally time to do my own thing.
WHAT WAS THE MOST DEFINING MOMENT OF YOUR CAREER?
There have been some memorable defining moments which have led me to more significant moments, but one that stands out is being featured in three different issues of British Vogue. I was so shocked when I received the email from the team that I ignored it for a few days—I didn't believe that it was Vogue! —until a friend made me contact them back.
WHAT'S YOUR AMBITION FOR YOUR BRAND?
To be world-renowned.
HOW YOU WOULD DEFINE THE HEART AND SOUL OF YOUR BRAND?
The heart of the brand is the women that we are designing for; they are our inspiration. I created a brand that features high-quality, fashionable pieces but at a more affordable price point because women deserve to treat themselves. Everything we do is for the women who work hard and can't wait to receive a piece of our jewellery.
WHERE DOES YOUR BRAND NAME COME FROM? 
My best friend Emma was wearing half my wardrobe, and someone said "it's like you're styled by Jane"—Emma by Jane.
WHO IS YOUR DREAM MUSE? WHY?
Anine Bing. Her style is incredible, but her journey is even more incredible.
YOUR DREAM COLLABORATION?
Anine Bing. She is just an inspiration to me in so many ways.
WHAT INSPIRES YOU ABOUT THE WEARINGIRISH MOVEMENT?
We are a small country and to have someone like Margaret spearheading a movement and promoting all the greatness we Irish are producing is exceptional. Margaret is opening doors for us in the United States. It's incredible and such a joy to watch.
WHO DO YOU WANT TO WEAR IRISH?
Every woman who believes in themselves and their dreams—and who won't stop fighting until they achieve them.
TAKE US THROUGH YOUR CREATIVE PROCESS.
My creative process is never-ending. I mostly get inspired when I am putting an outfit together as I will always think 'what is it missing?' And if we don't have it, I immediately start drawing, so I don't forget. Once I am satisfied with the design, I brief our suppliers, and we go back and forth for weeks to make sure the supplier has captured every detail. We then receive a sample of the piece; we try it with other pieces in the collection to make sure that our customer can build an outfit with their jewellery and once we are happy the design goes into production. Every piece of Emma by Jane is handmade by amazingly skilled people, and we are so proud of the team we have that help us bring everything to life.
HOW DOES A SENSE OF PLACE INFORM YOUR CREATIVE PROCESS— SPECIFICALLY IRELAND?
Ireland is home. I lived away for six years, and nothing beats coming home. I find the scenery amazing for opening your mind, taking you out of the pressures of life and business. It gives me a chance to breathe, reset, and refocus when I need to.
MOST COVETED ITEM IN YOUR COLLECTION?
Blazers are great, no matter what you're wearing. They add a touch of style and class to any outfit. I have several colours in my wardrobe.
THREE THINGS YOU CAN'T LIVE WITHOUT?
My family, my dog, and chocolate.
YOUR GO-TO STYLING TRICK?
Accessories! My favourite outfits are a basic tee and jeans and then using all our Emma by Jane pieces to make it unique and to complete the look.