WEARINGIRISH showcases top designers/brands from Ireland.
In this series, meet the designers and hear their stories. Here Margaret chats with Stuart McGrath.
Visit armoura.com for more!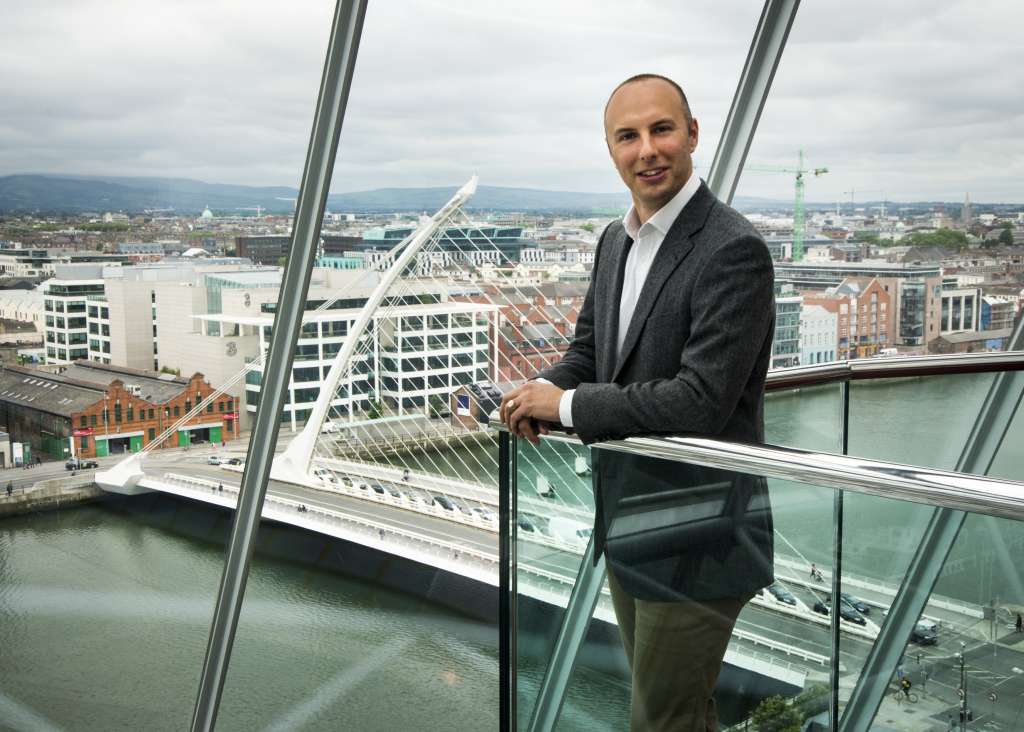 TELL US ABOUT YOUR BACKGROUND.
I enjoyed a career as a master sculptor restoring historical architecture and designing monuments incorporating ornamentation, typography and symbolism. In 2012, I had an accident which meant I could no longer work on large scale sculptures. This influenced me to follow my true passion—designing contemporary jewelry based on the principles learnt through sculpture. My pieces retain the distinctive characteristics of form, weight, finesse and a tactile nature. 
WHAT WAS THE MOST DEFINING MOMENT OF YOUR CAREER?
One moment that stands out is having several of my pieces featured in Swarovski's annual design trend forecasting book for the past four years. The book is sent to all the finest fashion design houses around the world in order to show what might be in style over the coming years. It was an honor to be included in this, and I received a lot of great feedback from interesting companies around the world.
WHAT'S YOUR AMBITION FOR YOUR BRAND?
I want Armoura Jewelry to continue to push the boundaries of innovative design and bring this to a global audience.
HOW WOULD YOU DEFINE THE HEART AND SOUL OF YOUR BRAND?
The heart and soul of the brand is to design ranges that encompass understated elegance that have a subtle wow factor with very refined taste, precious and semi-precious stones.
WHERE DOES YOUR BRAND NAME COME FROM?
Armoura is a play on the word 'armour/armor' and the fact that jewelry often acts as an amulet and talisman to the wearer, acting like a suit of armor. The name also plays on the French word for 'love/passion,' which is 'amour.'
WHO IS YOUR DREAM MUSE? WHY?
Saoirse Ronan has a great sense of classic style and exquisite taste when it comes to award dresses and gowns.
YOUR DREAM COLLABORATION?
I'm a huge fan of Gwen Stefani's style, and I would enjoy the process of designing a collection with her as I imagine that she would bring so much energy, creativity and fresh perspective to any project.
WHAT INSPIRES YOU ABOUT THE WEARING IRISH MOVEMENT?
For thousands of years, Ireland has cultivated a heritage of fine crafts such as silver and goldsmithing, crystal to woolens and more. WearingIrish shines a spotlight on exciting designers who are putting crafts and contemporary design on the world stage to people who may not be aware otherwise.
WHO DO YOU WANT TO WEAR IRISH?
Creativity is central to our DNA in Ireland, whether that be through music, literature or art. I am lucky to have been exposed and nurtured through an environment that values this innovation in our culture. It has allowed me to transition from working through the medium of stone to precious stones. My customers come from all different countries, backgrounds and cultures; the one thing that binds them together is a high regard for refined design and sumptuous materials.
TAKE US THROUGH YOUR CREATIVE PROCESS.
I find a lot of inspiration in cities as well as while hiking; it can be a moment anywhere that inspires a design. Then I explore concepts through a lot of sketching. Once a design is finalized, it is created by hand and then cast into metal, stones set into it before final polishing.
HOW DOES A SENSE OF PLACE INFORM YOUR CREATIVE PROCESS— SPECIFICALLY IRELAND?
Ireland has such an abundant history of craft, design, artifacts, storytelling, myths and legends, and impressive landscapes that help foster a fertile canvas for creativity. Due to our geographical location and a thirst for international travel, Ireland also benefits from various subtle international style influences from all over Europe and the Americas, which feed into my concepts and collections.
WHAT DOES BEING IRISH MEAN TO YOU AND IN WHAT WAY HAS IT INFLUENCED YOUR CREATIONS?
Being Irish, I believe that we value and draw on our rich tapestry of heritage and culture while also looking outward and appreciating it in other nations and striking a balance of influences in design to reinterpret and produce new innovative collections.
MOST COVETED ITEM IN YOUR COLLECTION?
The 'Somewhere Over The Rainbow' statement earrings are a fun depiction from the song lyric and incorporate 14K white gold, a yellow diamond, clear diamonds, mother of pearl and colored sapphires representing the rainbow. These are sure conversation starters!
THREE THINGS YOU CAN'T LIVE WITHOUT?
My family, my wife and three children (including twins) are always so playful and creative that it reminds me to have fun and explore possibilities while I'm designing as one can sometimes get into the technical process too quickly. My eldest daughter, Naomi's artwork inspired my 'Somewhere Over The Rainbow' earrings. She is delighted to remind me of this!
Travel, I love going to new places to see architecture, local styles and fashions, and trying new foods. As the saying goes, it 'broadens the mind.'
My drawing studio, having a place of calm that has my sketchbooks, pencils, laptop and music is an oasis where I can focus on designing for hours on end to develop new and interesting ranges.
YOUR GO-TO STYLING TRICK?
My customers have shared with me that investing in a fine-jewelry piece brings individualism to any outfit.
TELL US ONE THING ABOUT YOURSELF THAT PEOPLE SHOULD KNOW THAT I DIDN'T ASK.
Having spent a summer in Cararra, Italy learning to sculpt marble in the same place where Michelangelo carved the David, as well as many other eminent sculptures, helped shape my understanding of form, texture and design.