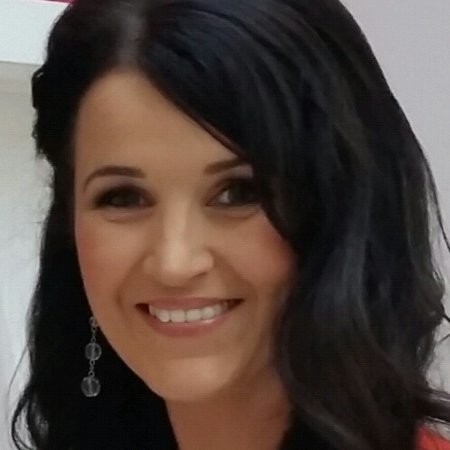 TELL US ABOUT YOUR BACKGROUND.
I am originally from Offaly and now live by the sea in Dalkey, Co Dublin. My career began in business and marketing, but my passion was always in a more creative environment. After a serious illness, I decided to take the plunge and change careers. I went back to college to study fashion and from day one, I knew I had found 'my thing.'
In 2013 I graduated from the Dublin Institute of Design and went on to work with Diane von Furstenburg in London and Paris. I returned to Ireland to work with Bespoke Bridal Designer Dawn Fitzgerald and Irish Fashion Houses, Jennifer Rothwell and feeG. I now have my own brand Charlotte Lucas, and I am a part-time lecturer in Fashion Design with the Fashion Academy of Ireland.
WHAT WAS THE MOST DEFINING MOMENT OF YOUR CAREER?
Being nominated for 'One to Watch' at the Irish Fashion Innovation awards was a very proud moment. Seeing my collection on the catwalk at the ARC Fashion Show in the RDS was a real pinch-me moment, too.
WHAT'S YOUR AMBITION FOR YOUR BRAND?
I want to grow my brand to be stocked in beautiful independent boutiques across Ireland and overseas. I love working directly with customers, so I will always have a bespoke element to my business. Sustainability in fashion is essential to me. I want to expand my business while staying true to my core values of "investing in quality pieces, choosing well and buying less."
HOW YOU WOULD DEFINE THE HEART AND SOUL OF YOUR BRAND?
I am inspired by the romance and decadence of a bygone era. My work epitomizes modern elegance with a timeless, feminine and effortless attitude.

WHERE DOES YOUR BRAND NAME COME FROM?
I love the old Irish saying, "Grow where you are planted." I wanted to have a nod to my roots in my brand name. I am from an area called Mount Lucas, so I combined this with my own name, Charlotte.
WHO IS YOUR DREAM MUSE? WHY?
Florence Welch, the ultimate ethereal goddess.
YOUR DREAM COLLABORATION?
Designer Matthew Williamson, for anything! He is my fashion hero, and the reason I went into fashion. ​
WHAT INSPIRES YOU ABOUT THE WEARING IRISH MOVEMENT?
The WearingIrish movement is an excellent initiative to encourage the Irish living abroad to support Irish design and fly the flag of Ireland worldwide.
WHO DO YOU WANT TO WEAR IRISH?
Irish people! I feel a large majority of Irish people do not support Irish designers. I would like to see more politicians and CEOs of Irish companies support Irish design. For example, Caroline Keeling, Francesca Mc Donagh and Ann O'Leary.
TAKE US THROUGH YOUR CREATIVE PROCESS.
I examine the trend forecasting reports for the season I am working on and choose the themes, fabrics and silhouettes I would like to explore further. I then research these themes and create moodboards, mind maps and inspiration boards to tease out a theme that represents my brand and customer. From there, I work on my design development and come up with new styles and silhouettes.
HOW DOES A SENSE OF PLACE INFORM YOUR CREATIVE PROCESS— SPECIFICALLY IRELAND?
A sense of place is very important to me. I always design with a particular woman in mind. That woman is usually Irish, whether a businesswoman who has a big event to go to or a bride looking for something unique to wear for her wedding. I want Irish women to raise the bar with fashion and style.
WHAT DOES BEING IRISH MEAN TO YOU AND IN WHAT WAY HAS IT INFLUENCED YOUR CREATIONS?
I am extremely proud of being Irish and believe Irish people can be as stylish and charismatic as any other nationality in the world.
MOST COVETED ITEM IN YOUR COLLECTION?
I love my 'Ava' dress from one of my first 'Next Day' collections. It is named after my very cute niece Ava, and I think of her every time it sells; she is a real lucky charm.
THREE THINGS YOU CAN'T LIVE WITHOUT?
Fashion, dogs and my VW Beetle.
YOUR GO-TO STYLING TRICK?
Less is more! Elegant clean lines styled with timeless accessories will bring you anywhere.