WEARINGIRISH showcases top designers/brands from Ireland.
In this series, meet the designers and hear their stories. Here Margaret chats with Silvana Landa McAdam.
Visit landabags.com for more!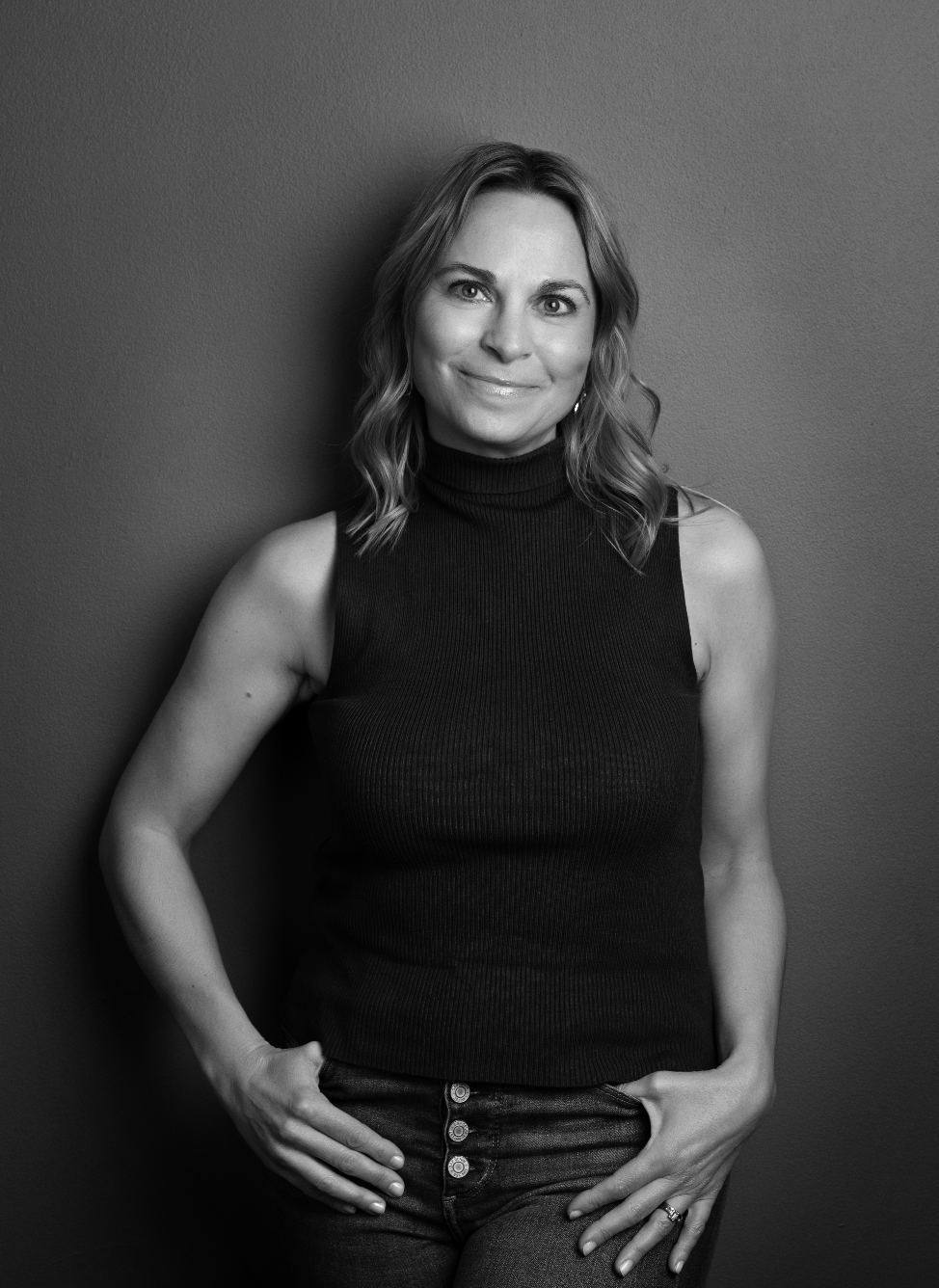 TELL US ABOUT YOUR BACKGROUND.
My name is Silvana Landa McAdam, and I am half Argentine, half Italian, and I moved to Ireland 20 years ago. I gained a significant mix of experience working with multinational giants such as the L'Oreal group launching luxury brands in the country. I also worked in the Management team at Brown Thomas, where I learned about retail and the luxury customer.
WHAT WAS THE MOST DEFINING MOMENT OF YOUR CAREER?
Working with the L'Oreal luxe Paris team was a dream and a defining moment. It was just incredible to see how big brands are made from scratch.
From trips to the gardens where the ingredients where extracted, to the labs where they were developed, to marketing meetings at the top of the Eiffel tower or on a speed boat in Monaco, everything was just so inspiring (and glam)!.
WHAT'S YOUR AMBITION FOR YOUR BRAND?
We want to see LANDA worn by women around the globe and our accessories to be recognized for their beauty, quality and most of all, functional features.
WHERE DOES YOUR BRAND NAME COME FROM?
LANDA is my surname, and we were always so proud of it. My dad was a huge influence in developing my career and my entrepreneurial journey. I couldn't think of a better name to encapsulate this all.
HOW YOU WOULD DEFINE THE HEART AND SOUL OF YOUR BRAND?
LANDA is an Irish brand with a South American soul. Every step of the creation process, from how we produce to communicate with customers, has this "Argentinian" stamp and warmth. ​
WHO IS YOUR DREAM MUSE? WHY?
It's always Latin American women for me. From Carolina Herrera (Venezuela) to Johanna Ortiz (Colombia) to Eva Mendes (Cuban), they all share this elegance, fun and "sunshine" through their fashion choices and life approach.
YOUR DREAM COLLABORATION?
It would be with Johanna Ortiz. We could create some super cool pieces combining both brands' love for texture, materials and add that South American soul with a global appeal. Also, Chufy. She is Argentinean too, and I think we could do something pretty cool together.
WHAT INSPIRES YOU ABOUT THE WEARINGIRISH MOVEMENT?
Ireland is my home and where my family lives now. Seeing the enormous talent in the country makes me super proud. I love seeing new fashion and accessory labels being born here and recognized globally.
WHO DO YOU WANT TO WEAR IRISH?
Irish brands are right up there with the big names in the fashion world. Irish brands are expanding and getting more and more recognition worldwide, and this is not surprising.
TAKE US THROUGH YOUR CREATIVE PROCESS.
For LANDA, functionality plays a massive role. A bag must be beautifully designed and gorgeous to see, but it has to be wearable. Every shape, size and detail starts there. We think about how our customers will wear the handbag or accessory and start there. We think about women in big cities around the world and women in the countryside with different lifestyles.
HOW DOES A SENSE OF PLACE INFORM YOUR CREATIVE PROCESS— SPECIFICALLY IRELAND?
Ireland and nature play a huge role in our brand—from color inspiration through the magic of the mountains and the sea to Ireland's wide variety of trees. All our products are named after trees (in Spanish: Olivo, Teca (teak), Olmo (elm), etc.) because we truly love nature and trees, and we are spoiled for choice on this beautiful island.
MOST COVETED ITEM IN YOUR COLLECTION?
It is definitely the TECA bag with the super cool Plexiglass chain. We have six colors (for now) and I wear all of them. I can't leave the house without one of them.
THREE THINGS YOU CAN'T LIVE WITHOUT?
A great pair of sunglasses, an amazing face moisturizer and a perfect pair of jeans.
YOUR GO-TO STYLING TRICK?
A pair of trousers with a perfect fit makes your outfit. You just have to add a plain white tee and some cool sunglasses and you look polished and put together.
TELL US ONE THING ABOUT YOURSELF THAT PEOPLE SHOULD KNOW THAT I DIDN'T ASK.
We live between Ireland and Portugal. We work between the two places, and for me, having that sunshine, a mango a day and walking barefoot brings me closer to my roots and the weather I grew up in Argentina. I get more creative and productive that way.